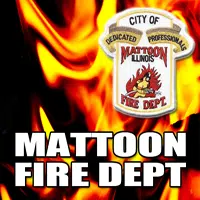 According to a press release from the Mattoon Fire Department, MFD responded to a working structure fire 700 block of South 15th, Tuesday evening, November 22, 2017, at 2153 hours. Upon arrival on the scene, fire crews reported smoke showing from the rear of the building.
Fire crews entered the residence and were able to knock the fire down. The fire was located in the kitchen area.
Residence was occupied at time of fire. Residents were out upon our arrival. There were no injuries reported.
The cause/origin of the fire is still under investigation.
Time of Call – 2153 hours
On Scene – 2157 hours
Cleared – Cleared  scene 2323 hours