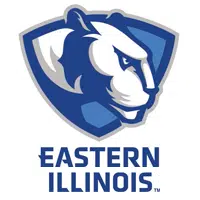 The EIU Baseball program will be hosting our second annual "Kids Night Out," THIS Friday, December 1st, 2017. This is a great opportunity for your kids to hang out with our baseball players here while you can enjoy a night on the town, a nice night to yourself, or even get some shopping done.
We are excited to provide a fun night for kids' ages 4-14, boys and girls are both welcome! It will last from 6 pm- 10pm on Friday, December 1st in Lantz Fieldhouse here on campus.
Activities will include: Four square, kick ball, relay races, whiffle ball, arts & crafts, dodgeball, movies and more with our players and CPR/First Aid certified staff. Pizza and drinks will also be included.
To register: Simply contact me here at btbeemer@eiu.edu or my cell phone 217-549-0510. I'll take names and ages and send back a Health and Consent form to bring on Friday. We'll also have them available to be filled out on-site.
Cash, checks, or credit card will be accepted. Checks can be made payable to EIU Baseball. The cost to attend is $50 per kid if you register in advance; additional siblings are just $20 for advanced registration. If they wait until the day of it is $55/kid, $25/additional siblings. Also, this year we have group pricing of $30/kid if you have a group of 5 or more.