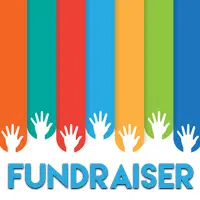 Shumway, Tri-County, and the Stewardson Fire Protection Districts will team up to help out the Shriners this weekend.  The organization's warehouse, which was filled with toys and gifts, was destroyed by fire.  The three departments will be at Louie's Corner just outside of Effingham, this Saturday from 8:00 a.m. to 1:00 p.m.  Toys, games, or monetary donations are much appreciated.  If you're unable to make it Saturday, you can donate at the Lake Sara Firehouse from 1:00-4:00 today (11/29) and the same time this Friday (12/1).
**According to the Shumway Fire Protection District, 50% of the patients at Shiner's are teens between the ages of 11 and 18. Items being accepted are: board games, playing cards, hair and nail care sets/polish, jewelry/necklaces and bracelets, makeup sets/bags, bath and body sets, gift sets of shampoo and shower gel for men, professional sports teams apparel, gift cards to Walmart/Target/Fast Good, holiday items, AAA and AA batteries, musical toys, light up toys, preschool toys, dolls and Barbies, character toys, brand new 12″ or smaller stuffed animals, matchbox car sets, Legos or Bionicals kits, coloring/activity books, crayons, art/activity kits, backpacks/sports bags, fleece tie blankets and small lap quilts.
Things that cannot be accepted are used toys, Beanie Babies, dollar store toys, large blankets/quilts and afghans, pillows, books/comics, trading cards, stamps, greeting cards, large ride-on toys, notebooks, paper, scissors, erasers, medical equipment or clothing.