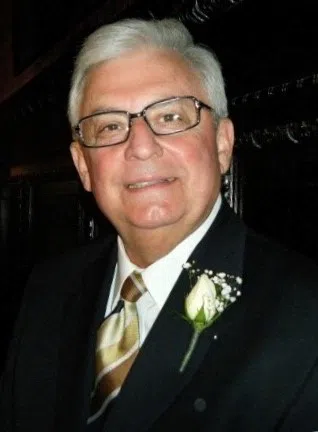 Allen Frederick Bennett, 74, of Windsor, Illinois and Resident Circuit Judge of Shelby County, 4th Judicial Circuit, passed away Wednesday, November 29, 2017.
Funeral services will be held at 12:00pm on Saturday, December 2, 2017 at Windsor Christian Church in Windsor, Illinois. Visitation will be from 4-7pm on Friday, December 1 at Lovins-Lockart Funeral Home in Windsor. Burial will be at Ash Grove Cemetery in rural Windsor.
Allen was born in Mt. Vernon, Illinois, on August 29, 1943, to the late Leo & Donna (Hood) Bennett. The loss of Allen is deeply mourned by his wife, Tina (Lewis) Bennett, children: Tammera Kay McClendon, Allen (Christi) Bennett II, and Trina (Kevin) Bedlington: 8 grandchildren, 4 great-grandchildren; sisters, Katie (Byron) Cartwright, Sally (Jim) Hooten and a host of nieces and nephews. Preceding Allen in death were his parents, Leo & Donna & his sister, Suzie (Bennett) Rudin.
Judge Bennett graduated with a Business Commerce degree from the University of Illinois. He attended Law School at the University of Tennessee and received his Doctor of Jurisprudence in 1967. Judge Bennett was elected States Attorney in Moultrie County starting in 1968. Later he served as a Public Defender in Macon County. He was elected State Representative from Decatur, Illinois in 1976 serving one term. Allen also served as an Assistant Attorney General. Allen was a Lobbyist for the Fraternal Order of Police, Troopers Lodge #41. Over the years he practiced Law privately in Sullivan, Decatur, Springfield and Shelbyville. He was elected Resident Circuit Judge of Shelby County 4th Circuit in 2012.
Memorials may be given to St. Jude's Hospital, American Heart Association and the Animal Protective League of Springfield.  Allen's family invites friends to share a memory or light a candle in his honor at www.lockartgreen.com