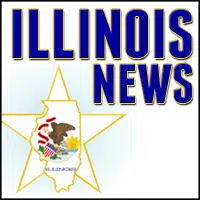 HUDSON (Dec. 1, 2017) — Gov. Bruce Rauner joined other state and local government officials today as Canadian manufacturer Brandt Industries announced its plan to grow jobs at an existing plant Brandt is buying in Hudson.
Advanced manufacturing and agriculture are target industries for Illinois, and state and local economic development officials have been working with the Saskatchewan-based agricultural manufacturer for months. Brandt's deal with Kongskilde is expected to close Dec. 15, and will be the firm's first manufacturing venture outside of its native Canada.
"It is terrific news that the former Kongskilde facility near Bloomington-Normal will not become another dormant site," Rauner said of the 200,000-square-foot plant where Kongskilde employees formerly made agricultural equipment. "Brandt is a well-run and exceptionally successful firm that will add hundreds of manufacturing jobs in the years ahead. We're thrilled to work with and welcome them to Illinois."
"We are very excited at the prospect of saving this plant from closure," said Brandt President Shaun Semple. "This is a world-class manufacturing facility with a highly trained workforce, and we are delighted to have the opportunity to make a tangible contribution to the growth of the American economy."
The governor met with Brandt Chairman Gavin Semple and Shaun Semple prior to a 10 a.m. press conference, where Bloomington-Normal Economic Development Council CEO Kyle Ham welcomed the governor, several Brandt officials, McLean County Board Chairman John McIntyre, McLean County Unit 5 School District Superintendent Mark Daniel and others.
Legislators in attendance included state Senate Republican Leader Bill Brady, R-Bloomington, state Sen. Jason Barickman, R-Bloomington, and state Rep. Dan Brady, R-Normal.
"The jobs being created as part of this project will have a positive impact on our economy both locally and throughout the state," said Bill Brady.
DCEO Director Sean McCarthy said the company's decision to establish its first U.S. facility in Illinois was "a testament to the workforce and assets of this great region."
House lawmaker Brady also welcomed the manufacturer.
"I am pleased to have this project call the 105th Legislative District home, along with the jobs and revenue generation for our entire area and the investment Brandt has pledged to provide," he said.
Bloomington-Normal EDC officials said Brandt's selection speaks highly of the state and the central Illinois region.
"We're extremely excited about the Brandt family of companies' decision to make McLean County their base of operations in the U.S., establishing their first international manufacturing facility in the Bloomington-Normal area," said Ham. "Our talented workforce, central location, and long history in agriculture make this the perfect match for Brandt."
The Brandt Group of Companies include Brandt Agricultural Products, Brandt Engineered Products, Brandt Equipment Solutions, Brandt Road Rail, Brandt Developments and Brandt Tractor — the world's largest privately held John Deere construction and forestry equipment dealer. Brandt has 50 locations in Canada and the U.S., with nearly 2,000 employees.
Between 300 and 500 new jobs are projected at the Hudson plant over the next 10 years.
"This is great news for central Illinois, and all of Illinois," said Barickman. "We need to make sure we enact the type of business reforms necessary so that we can have more of these celebrations of job and business growth."