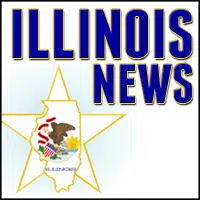 ROCKFORD (Dec. 5, 2017) — Gov. Bruce Rauner today toured Mercyhealth's multimillion-dollar medical complex under construction in Rockford, where leading-edge care and hundreds of high-quality jobs will advance the physical and economic health of Illinoisans.
"This is so impressive," Rauner said of progress at the site, where groundbreaking took place in June 2016 on a 451,000-square-foot, three-wing, six-story hospital and a five-story, 81,500-square-foot medical center. "We look forward to seeing completion of this center, where mothers, children and the rest of us will get the very best care."
Mercyhealth Hospital and Trauma Center-Riverside will be the state-designated, regional, perinatal center and a Level III neonatal intensive care unit serving 11 counties, as well as a Level I trauma center. Mercyhealth also is partnering with Ann & Robert H. Lurie Children's Hospital of Chicago to deliver care to young patients suffering rare, complex conditions.
State Sen. Dave Syverson, R-Rockford, and Javon Bea, president and CEO of Mercyhealth, said Rauner's help in securing road construction funding was pivotal in getting the project at I-90 and Riverside Boulevard off the ground.
"Thanks to the help from Gov. Rauner, this major project became a reality," Syverson said. "The results are not only a new $505 million hospital creating hundreds of new jobs, but the spin-off of the partnership with Lurie Children's that is a game-changer for the community."
"Gov. Rauner is the primary reason we are building our Mercyhealth Hospital and Trauma Center-Riverside in Rockford," added Bea. "I am glad he is enjoying the opportunity to see the incredible progress we have made on our state-of-the-art facility."
The $3 billion company will keep its west-side hospital open after the new Rockford hospital is completed, ensuring a continuum of care for residents in that area of the city.
 Overseen by Mortenson Construction, the new hospital and medical center project is both Rockford and Winnebago County's largest ever, employing hundreds of trades people as it proceeds toward a projected late 2018 completion.