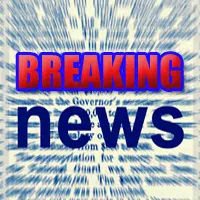 Police Identify Bomber In Port Authority Blast
(New York, NY)  —  Police are identifying the suspected bomber in today's terror blast at the Port Authority Bus Terminal.  NYPD Commissioner James O'Neill says 27-year-old Akayed Ullah was wearing an improvised low tech explosive device attached to his body, when it went off in a subway passageway around 7:20 local time this morning.  He suffered burns and wounds to his body and is in custody at Bellevue Hospital.  He lives in Brooklyn and reportedly came to the US from Bangladesh seven years ago and made statements about ISIS.
###
Jennifer Pulsone/Sara Lee Kessler/jm
Copyright © 2017
TTWN Media Networks LLC
12-11-2017 09:15:06
Suspected NYC Bomber Identified
(New York City, NY)  — The man suspected of setting of an explosion inside a Manhattan subway station today is a 27-year-old from Bangladesh who lives in Brooklyn.  New York City Police Department Commissioner James O'Neill identifies the man as Akayed  Ullah. Law enforcement sources say the suspect indicated he was setting off the bomb in the name of ISIS.  He was injured along with three other people when the device went off.  Authorities think only Ullah was involved in the attack.  Preliminary information indicates the bomber had wires and some kind of improvised device strapped to his body.
###
Mark Carlson/jm    NJ)
Copyright © 2017
TTWN Media Networks LLC
12-11-2017 09:05:05
Suspected Suicide Bomber In Custody Following Explosion At Port Authority
(New York, NY)  —  A suspected suicide bomber is in custody following a pipe bomb explosion at New York's Port Authority Bus Terminal.
Former NYPD Commissioner Bill Bratton told NBC the suspect had wires attached to his body and that his bomb either went off prematurely or malfunctioned shortly before 7:30 local time this morning inside an entrance to a subway platform.  Bratton says the suspect sustained a minor injury and it does not appear anyone else had been hurt.  The incident has triggered a massive police response, subway evacuation and service suspension at the one of the busiest transit hubs in the nation.  The FBI's Joint Terrorism Task Force is working with police on establishing the bomber's motive.
###
Sara Lee Kessler/Sharon Newman/Sydney Jean Gottfried/sks  NY)
Copyright © 2017
TTWN Media Networks LLC
12-11-2017 08:25:03
Governor Cuomo Says New York City A Target For Terrorists
(New York City, NY)  —  Governor Andrew Cuomo says today's bomb blast at New York City's Port Authority Bus Terminal is "frightening" and Mayor Bill de Blasio is calling it an "an attempted terrorist attack."  NY authorities say the device was based on a pipe bomb, and strapped to the suspect's body with velcro and zip ties.  The suspect was injured and is in an area hospital.  Thee other people were hurt but are expected to be OK.  Officials say there are no other credible threats against New York City at this time.  Cuomo added that New York is a target and "We're not going to allow them to destroy us, that's exactly what they want."
###
Mark Carlson/jm
Copyright © 2017
TTWN Media Networks LLC
12-11-2017 08:06:11
de Blasio: Explosion At New York City's Port Authority Bus Terminal Was "Attempted Terrorist Attack."
(New York, NY)  —  New York City Mayor Bill de Blasio says today's explosion at New York City's Port Authority Bus Terminal was "an attempted terrorist attack."
###
jm/sks     NY)    NJ)
Copyright © 2017
TTWN Media Networks LLC
12-11-2017 07:46:09
Mayor: Low-Tech Device Went Off At New York City's Port Authority Bus Terminal
(New York, NY)  —  New York Governor Andrew Cuomo says a "low-tech device" was used in today's explosion at New York City's Port Authority Bus Terminal.
###
jm/sks
NY)
Copyright © 2017
TTWN Media Networks LLC
12-11-2017 07:44:09
Person In Custody Following Apparent Pipe Bomb Explosion At Port Authority
(New York, NY)  —  One person is in custody following an explosion at the Port Authority at 42nd Street and 8th Avenue.  NBC reports the suspect was carrying a pipe bomb or some other type of improvised device that may have gone off prematurely.  At least one person has been injured.  There's a massive police response.  Subway service has been suspended and the subways have been evacuated.
###
Sara Lee Kessler/Sharon Newman  NY)
Copyright © 2017
TTWN Media Networks LLC
12-11-2017 06:17:05
Explosion At NYC Port Authority
(New York, NY)  —  There are reports this hour of an explosion near New York City's Port Authority.  The FDNY is responding to the incident that happened during this morning's rush hour.
###
Alisha Coote/mwl NYC)
Copyright © 2017
TTWN Media Networks LLC
12-11-2017 05:57:03