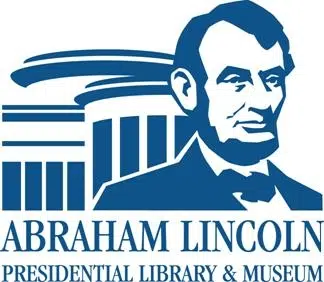 SPRINGFIELD – Nearly 650 children from across Illinois will get to visit the Abraham Lincoln Presidential Library and Museum, the nation's premier institution dedicated to the 16th president, as the result of generous contributions by the Winnick Family Foundation.
"Each year, the Winnick Field Trip Initiative helps ensure that young people from underserved areas can be introduced to and empowered by Lincoln's remarkable life and accomplishments" said Carla Knorowski, chief executive officer of the Abraham Lincoln Presidential Library Foundation. "We appreciate the Winnick Family Foundation's important investment in sharing Lincoln's legacy with new generations."
The Winnick Field Trip Initiative supports the transportation costs of visiting the presidential museum for schools with limited resources. To qualify, the schools must have a low-income enrollment of greater than 30 percent. The students who get to visit can be anywhere from 4th grade to 12th.
The schools receiving support through the Winnick Field Trip Initiative are:
Belleville: Central Junior High School
Chicago: St. Bruno School
East St. Louis: Unity Lutheran Christian Elementary
Lincoln: Central Elementary School
Lincoln: Northwest Middle School
Petersburg: PORTA Central
Polo: Aplington Middle School
Rockford: Maria Montessori School
St. Elmo: St. Elmo Elementary School
Schools use the visits to supplement their classroom lessons in many ways. For instance, students from Lincoln will use what they learn to participate in a Civil War Walk at Lincoln College. The Maria Montessori students will explore different perspectives leading to the Civil War by looking at the viewpoints of historical figures they "meet" at the presidential library.
"The Abraham Lincoln Presidential Library and Museum is proud to be an educational resource for the schools of Illinois, and we are very grateful for the support given by the Winnick Family Foundation to help us reach even more students across the state," said Alan Lowe, the presidential library's executive director.
The Winnick Family Foundation focuses its giving in the program areas of education, literacy, health care, art, culture, animal welfare and the needs of the worldwide Jewish community.
The Abraham Lincoln Presidential Library and Museum is dedicated to telling the story of America's 16th president through old-fashioned scholarship and modern technology. It also serves as the state historical library.
The library holds an unparalleled collection of Lincoln material, as well as some 12 million items pertaining to other aspects of Illinois history. Meanwhile, the museum uses traditional exhibits, eye-catching special effects and innovative story-telling techniques to educate visitors.
Learn more at www.PresidentLincoln@illinois.gov or by following us on Facebook, Twitter and Instagram.