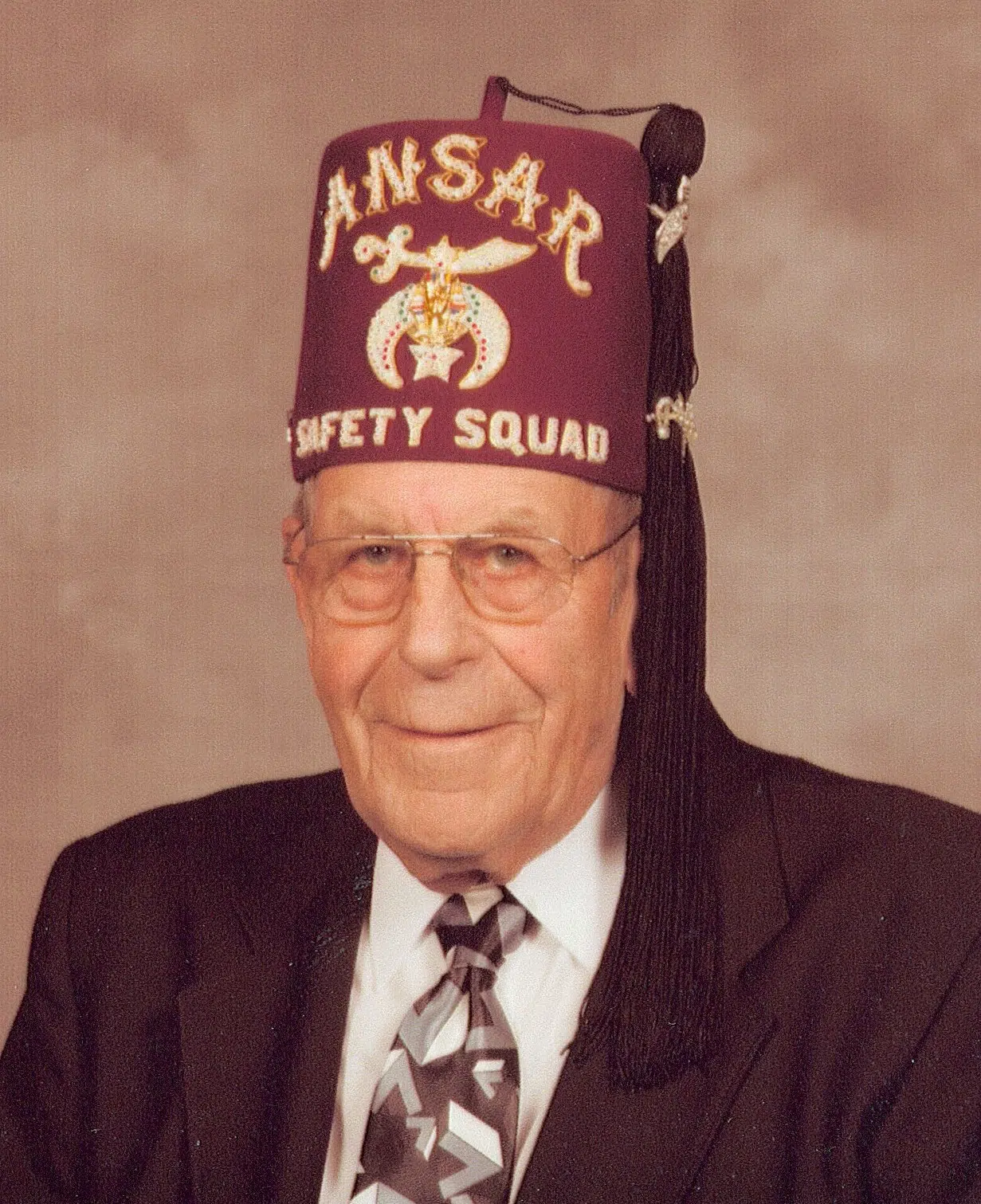 John W. Wade, 88, of Shelbyville passed away on Sunday, December 10, 2017 at St. John's Hospital in Springfield.
Memorial services will be held at 10:00 a.m. on Saturday, December 16, 2017 at the First Presbyterian Church with Reverend Andrew Sonneborn officiating. Masonic Rites will be performed by the Jackson Masonic Lodge #53.  Private burial will take place in Glenwood Cemetery with flag folding and presentation by the Shelby County Honor Guard.  In lieu of flowers memorials may be given to the First Presbyterian Church, Shriner's Hospitals for Children or the National Kidney Foundation.  Arrangements have been entrusted to Lockart-Green Funeral Home in Shelbyville.
John was born June 21, 1929, in Lakewood, the son of Orrie and Nita (Ruff) Wade.  He married Jeanette Ekiss on September 17, 1950.  They lived in Decatur, Illinois for a short time while he was on the Decatur Fire Department.  They then moved to Las Vegas where he was the head gardener at Caesar's Palace and after 40 years they moved back to Shelbyville.  Jeanette passed away on August 4, 2012.
John was a member of the Ansar Shire Club, past Treasurer of the Safety Squad, past Worthy Patron of the Shelbyville Order of the Eastern Star, Monarch of Zoha Grotto in 1986, member of the American Legion and was a U.S. Army veteran of the Korean War.
He is survived by his grandchildren:  Ryan, Amy, John and Karlee; great-grandchildren:  Sabrina and Kyren and sisters Leta Bruckner and Velma Lawson.
He was preceded in death by his parents; wife, Jeanette; son, George Ray Wade; daughter, Karen Handlon; three sisters and one brother.
Friends and family are invited to share a story or light a candle in John's honor at lockartgreenfuneralhome.com.