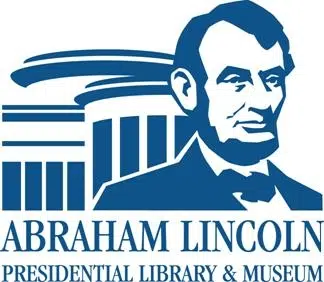 SPRINGFIELD – The Illinois History Forum returns to the Abraham Lincoln Presidential Library and Museum in 2018 with sessions on Lincoln, Lewis and Clark, Ronald Reagan and Ulysses S. Grant.
Topics during the state's bicentennial year will also include former capital city Vandalia during Lincoln's time, the history of Springfield's many colorful signs, and Chicago during the Great Migration.
The free forums take place every two months at noon in the Lincoln Presidential Library. Each one focuses on a different book or museum exhibit.
The first forum of 2018 takes place Jan. 11. Brad Winn, from the Lewis and Clark State Historic Site, will lead a discussion of "Undaunted Courage: Meriwether Lewis, Thomas Jefferson, and the Opening of the American West" by popular historian Stephen Ambrose.
The rest of the series will be:
March 8: "The Signs of Springfield" (This session meets at Ace Sign Co., 2540 S. First St.)
Moderator: Dennis Bringuet, president of Ace Sign
May 10: "U. S. Grant: American Hero, American Myth"
Moderator: Historian Caroline E. Janney, Purdue University
July 12: "Lincoln's Vandalia: A Pioneer Portrait"
Moderator: James Cornelius, the ALPLM Lincoln curator
Sept. 6: "Prairie Defender: The Murder Trials of Abraham Lincoln"
Moderator: author George R. Dekle
Sept. 13: "When Character was King: A Story of Ronald Reagan"
Moderator: ALPLM Executive Director Alan Lowe
Nov. 8: "South Side Girls: Growing Up in the Great Migration"
Moderator: Historian Holly Kent, University of Illinois Springfield
"The Illinois History Forum was a big success in 2017, both in the number of people participating and the fascinating topics they discussed. We're expecting even bigger things in 2018, when the state's 200th birthday will bring new attention to Illinois history," said Alan Lowe, executive director of the Abraham Lincoln Presidential Library and Museum.
"You don't need to be a trained historian to participate," Lowe added. "Anyone with a genuine interest in the history of our state will be welcomed into the group."
The Abraham Lincoln Presidential Library and Museum is dedicated to telling the story of America's 16th president through old-fashioned scholarship and modern technology. It also serves as the state historical library.
The library holds an unparalleled collection of Lincoln material, as well as some 12 million items pertaining to other aspects of Illinois history. Meanwhile, the museum uses traditional exhibits, eye-catching special effects and innovative story-telling techniques to educate visitors.
Learn more at www.PresidentLincoln@illinois.gov or by following us on Facebook, Twitter and Instagram.