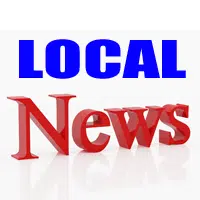 Senior Education Ministries, Inc. in partnership with Coles County Council on Aging's LifeSpan Center has scheduled:  Dine with a Doc ® on the 3rd Friday of every month from 11a-1p at the LifeSpan Center 11021 E. Co. Rd. 800N Charleston, IL 61920 Phone: 217-639-5150
The February Dine with a Doc® is scheduled for FEBRUARY 14, 2018.  Dine with a Doc® is a FREE program that welcomes the local senior public
to getting to hear an educational topic while enjoying a complimentary lunch. No need to bring any money! Just bring a questioning mind, an appetite and perhaps
a friend.
Each doctor has graciously donated this time in effort to listen, hear, and answer your medical questions while sharing a meal with you. Various community businesses also participate by donating door prizes or providing complimentary lunch for you to enjoy and learn about ways they may help you as well.  The Dine with a Doc® program was designed to allow the seniors to get out of their homes, fellowship with their peers, extend their available financial resources, promote enhanced living, and educate them (from a preventative standpoint) with the goal of improving their quality of life and providing them with the resources and information to make an informed choice about their healthcare.
This month we welcome Sherri Wood FNP Sherri Wood Has worked as the Regional Clinical Director with Meridian Senior Living for about the last 6 years. Prior to that Sherri worked at a hospital for 25 + years, specializing in geriatrics and wound care. She also developed a Wellness Management Program for Medicare patients to assist them in their health care needs. Sherri has been a Registered Nurse for 30 + years and a Certified Family Nurse Practitioner for 10 years. Sherri lives south of Effingham with her dog and cat.
Come and learn about ways to improve your quality of life. A question/answer period will follow her discussion on being Heart Healthy for Valentine's Day.
Lunch will be complimentary and provided courtesy of: The Villas of Holly Brook-Effingham 904 West Evergreen Ave • Effingham, Illinois 62401 • 877-997-9411.  The Villas of Holly Brook offers a caring atmosphere, an active community, and a comfortable, secure lifestyle for their residents. Each member of their community enjoys the opportunity to 'live life their way'. Their valued residents enjoy assistance when required, and freedom when desired. Residency includes a complete array of services and accommodations.
Reservations for Dine with A Doc® are required and can be made by contacting: LifeSpan Center; Phone: 217- 639-5150 8:30 a.m. to 4:00 p.m. Seating is limited so get your reservation in early!
The LifeSpan Center starts to take reservations for each month on the first Friday of each month. Guests who would like transportation to attend Dine With A Doc® may call Dial-A-Ride at 639-5169 at least one day in advance.
The Dine with A Doc® program welcomes community participation. We are open to suggestions regarding physicians and businesses you would like to hear more
about. Please contact Lori Aplin RN at 1-812-230-7772 with your suggestions for the Dine with a Doc® Program.