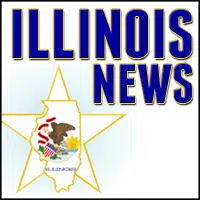 Springfield, IL – The Illinois Department on Aging (IDoA) is proud to announce the 2017 Senior Illinoisans Hall of Fame inductees. These individuals are being honored for the meaningful contributions they have made in performance, education and community service.
"It is a true honor to recognize older adults across the state that have made a significant impact on their community," said Jean Bohnhoff, Director of IDoA. "Our 2017 inductees are dedicated individuals whose contributions reflect the agency's principles of respecting yesterday, supporting today, and hoping for tomorrow. We thank them for their commitment and generosity."
The 2017 Senior Illinois Hall of Fame inductees are:
Helen Hawkins, 87, of Granite City, is the 2017 inductee for the Community Service Category. Hawkins has consistently shown tremendous support for community-based programs in her area. She has chaired special projects for the organizations she is a member of such as the American Legion Women's Auxiliary, AmVets Ladies Auxiliary, and VFW Women's Auxiliary in addition to many others. Hawkins has shown her commitment to her community by providing aid to victims of area flooding, improving cemetery grounds, and supporting our troops away from home.
Lou Henson, 85, of Champaign, is the 2017 inductee for the Education Category. Former University of Illinois Basketball Head Coach, Henson spent over 41 years of his career motivating young adults in academics and competitive excellence. Among his many accomplishments over the years, Henson was named as a Sports Illustrated top 20 Coach, ESPN National Coach of the year, and was inducted into the National Collegiate Basketball Hall of Fame. Notably, Henson founded the nationally known student run organization, Orange Krush. The Orange Krush Foundation collects the membership entry fees from all members and in turn allocates this money into the community to deserving groups such as soup kitchens, children's homes, and after-school programs.
Carol Schempp, 73, of Springfield, is the 2017 inductee for the Performance / Graphic Arts Category. As a Senior Olympian, Schempp prides herself on her commitment to health and the promotion of well-being for individuals of any physical ability. She uses her fitness skills to promote safety and wellness amongst her peers, such as volunteering as a life guard. Schempp is an advocate for exercise and encourages others to recognize the importance of having a regular fitness regimen at any stage of life.
The Senior Illinoisans Hall of Fame was created by the Illinois General Assembly in 1994 to honor Illinois residents ages 65 and older for their personal achievements in four separate categories. Since then, 104 people have been inducted into the Hall of Fame including the 2017 inductees. Inductees will each be presented with an award during individual ceremonies being held in their hometowns.