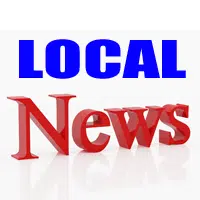 (Update 1/25)  Logan's CAT scan showed a concussion, which was expected.  The pressure monitor could come out this afternoon or in the morning. He has moved this right hand and both feet but the best news is, he opened his eyes!
The family thanks you for your prayers, and please keep them coming!
_________________________________________________________________________
(original story 01/22)
An Assumption boy was seriously injured in an ATV accident over the weekend.  Authorities say Logan Virden, a middle school student at Central A&M, was airlifted to St. John's Hospital in Springfield where he remains in the medically-induced coma due to pressure on his brain.  Two other boys were also injured in the accident.
The school is collecting restaurant and gas cards along with monetary donations to assist the family with trips to and from Springfield.  If you'd like to help out but are unable to go to the school, a Go Fund Me page has been set up, and donations are being accepted at the First National Bank of Assumption, and the First Nation Bank of Pana.  Also, the school will sell "Raider Strong" decals and have a 50/50 raffle for Logan and his family at tonight's volleyball game against Arthur.