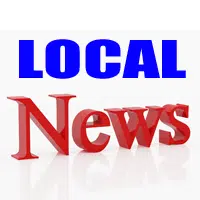 The American Cancer Society regularly offers free "Look Good…Feel Better" sessions. This popular class provides women with a free, personalized make up kit and the opportunity to learn trendy beauty techniques that will minimize the side effects of cancer treatment, including make-up secrets, wig sampling and hands on training for wearing scarves and turbans. If you are interested, you are encouraged to sign up for this class by calling the American Cancer Society to register, 800-227-2345.  LifeSpan's next class is February 5, 2018.
Did you know that cancer patients can also obtain free wigs, scarves and hats from the American Cancer Society? This service is available right here in your community! The American Cancer Society has partnered with the Coles County Council on Aging and a "TLC" Wig Boutique is located in the LifeSpan Center's lower level Beauty Shop.
Any woman who has had a recent cancer diagnosis or is actively going through treatment is eligible to receive this free service, which includes access to new wigs, hats, turbans and scarves—all without a cost.
Trained LSVP volunteers will help women select the perfect wig. A variety of beautiful hair styles are available in a multitude of colors for women of any age. Sometimes, women will select an entirely different color and style, providing the opportunity to discover a new "look" while undergoing treatment.
If you could benefit from this valuable service, simply call your LifeSpan Center at 217-639-5150 to arrange a time to meet with a trained LSVP volunteer. Most appointments are accommodated on a one-one-one basis and schedule.
Would you like someone to pick you up and bring you home for your wig appointment? Transportation may be arranged through Dial-A-Ride by calling 639-5169 or 1-800-500-5505. Please call several days in advance of your trip to guarantee availability.
###