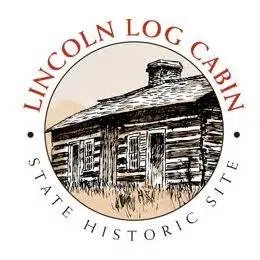 LERNA, IL –Celebrate the birth of Abraham Lincoln at Lincoln Log Cabin State Historic Site on Saturday, February 10 with two special activities:  The Saturday Story Series at 10:30 a.m. features the children's book Abe Lincoln's Hat, followed by an Open House and tours of the Lincoln farm from 1:00 until 4:00 p.m.
The site's new Saturday Stories are for families with young children.  They include a story time, followed by activities and crafts which help to engage youngsters in our American history, and bring the stories to life. The programs are free and open to the public.  All youth must be accompanied by an adult.
Lincoln Log Cabin State Historic Site, a gateway site for the Abraham Lincoln National Heritage Area, was the 1840s home of Abraham Lincoln's father and stepmother, Thomas and Sarah Bush Lincoln.  It is located eight miles south of Charleston and 14 miles southwest of Mattoon, Illinois.