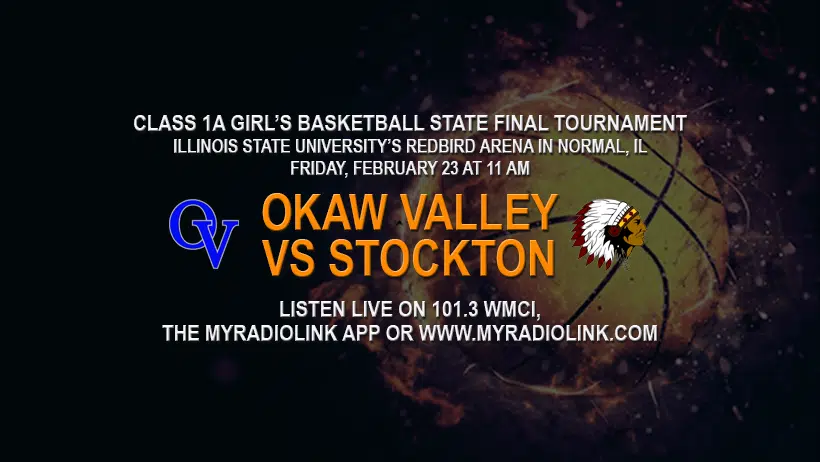 Congratulations to Okaw Valley on winning the Salem Super Sectional last night against Mounds Meridian.  Okaw Valley is one win away from playing for a State Title.
They will play Stockton at 11am on Friday, February 23rd at ISU Redbird Arena.  101.3 WMCI will have the game on the air, streaming at myradiolink.com and our new (free) app, myradiolink.
If you would like to sponsor the game, call us for details.  217.235.5624.  You can ask for Luci, Bub, Lane or Terry.
Our coverage is presented by Scott State Bank along with:
Powell Lawn Care
Uphoff Studio
Tailwind Steakhouse
R&K One Stop
Shelby County State Bank
Vanderburgh Financial Services
Shelby Electric Cooperative
Moultrie County Pest Control
McMullin Young Funeral Home
Bethany American Legion
Jackson Chevrolet Buick GMC in Sullivan
The Coleman Family
Kirk Real Estate
It's a Bling Thing
Agri Fab
Okaw Valley Booster Club
Martin Backhoe Service
Committee to Elect Richey Moultrie County Circuit Judge
Ryan Moore at KC Summers
Club 217 Volleyball
Lake Land College
First Neighbor Bank