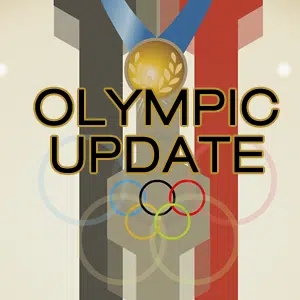 Men's Nordic Combined Individual Large Hill 10K
(PyeongChang, South Korea)  —  Medals are on the line this morning in the men's nordic combined individual large hill 10-kilometers.  Ski jumping took place earlier this morning, with Bryan Fletcher 23rd, Ben Berend 24th, Ben Loomis 43rd and Jasper Good 46th out of 48 competitors.  The cross-country ski portion of the event is being contested at this hour.
Vonn Takes Aim At Women's Downhill Tonight
(PyeongChang, South Korea)  —  American Alpine skier Lindsey Vonn is back on the slopes tonight in the women's downhill.  After missing the 2014 Games due to injury, Vonn made her Olympic return earlier this week with a sixth-place finish in the Super-G.  Fellow American Mikaela Shiffrin pulled out of the downhill to focus instead on the women's combined.
U.S. Finishes 15th In Biathlon Mixed Relay
(PyeongChang, South Korea)  —  The U.S. finished well off the pace in this morning's biathlon mixed relay.  Competing for Team USA was Lowell Bailey, Tim Burke, Joanne Reid and Susan Dunklee, who finished in 15th place.  The foursome was more than three and a half minutes behind the gold medal winners from France.  Norway won silver and Italy took bronze.
No Americans Advance Out Of Heats In Women's 1000M Short Track
(PyeongChang, South Korea)  —  No Americans advanced out of this morning's qualifying in women's one-thousand-meter short track speed skating heats.  Team USA had two skaters, with Jessica Kooreman finishing third in her heat and Lana Gehring penalized in her heat.  The top two in each of the eight heats advanced.  Medals will be decided Thursday morning.
Norway Adds To Medal Lead
(PyeongChang, South Korea)  —  Norway's medal count is up to 29 in PyeongChang after winning silver in the biathlon mixed relay.  Germany is second with 20 medals and Canada is third with 19.  The Netherlands is in fourth place with 14 medals and France is fifth with 13.  The U.S. is in sixth place with 12 medals after leading the 2014 Winter Games with 28.
###
Rick Maklebust/acc      SPT)
Copyright © 2018
TTWN Media Networks LLC

02-20-2018 06:09:11