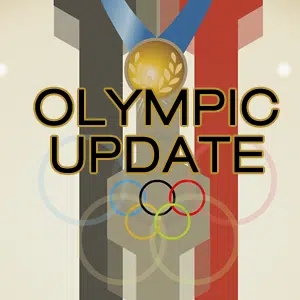 Disappointing End For U.S. Women's Figure Skaters
(PyeongChang, South Korea)  —  A disappointing Olympics for the U.S. women's figure skaters ended without a medal.  Bradie Tennell finished ninth, Mirai Nagasu 10th and Karen Chen 11th after last night's free skate.  The U.S. leaves with only a bronze in the team competition and an ice dancing bronze by the Shibutani siblings.
>>Shani Davis Leaving PyeongChang Without Another Medal
(PyeongChang, South Korea)  —  American speed skater Shani Davis is leaving PyeongChang without adding another Olympic medal to his career total.  He finished seventh in the men's one-thousand-meters.  The 35-year-old won gold in this event in 2006 and 2010.  Davis earlier finished 19th in the 15-hundred meters.  He previously won silver in that event twice.
>>Half Of Men's Hockey Gold Medal Game Set
(PyeongChang, South Korea)  —  One half of men's hockey gold medal match is set.  The Olympic Athletes from Russia shut out the Czech Republic 3-0 in the first semifinal.  Canada is playing Germany in this morning's other semi.  The gold medal game is late Saturday night.  Team USA was knocked out by the Czech Republic 3-2 in a shootout during the quarterfinals.
>>Vonn To Continue World Cup Skiing
(PyeongChang, South Korea)  —  Her Olympic career may be over, but American Alpine star Lindsey Vonn isn't done skiing.  The 33-year-old has her sights set on the World Cup record of 86 wins set by Sweden's Ingemar Stenmark.  Vonn is just five shy of matching Stenmark and says she'll keep racing until she breaks it, but doesn't plan to compete at the 2024 Winter Games.
>>Norway Riding Cross Country Success To Impressive Medal Lead
(PyeongChang, South Korea)  —  Bolstered by 13 cross-country skiing medals, Norway is on top of the medal standings in PyeongChang with 36.  That's nine more than second-place Canada, which has 27.  Germany is alone in third with 25 medals.  Team USA remains fourth overall with 21 medals, eight of which are gold.  Norway and Germany have the most gold with 13 each.
###
Rick Maklebust/jm    SPT)
Copyright © 2018
TTWN Media Networks LLC

02-23-2018 06:06:03