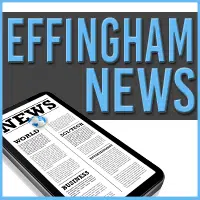 On March 8, 2018 at 0623 hours the Effingham County Dive Rescue Team was called to assist the Effingham County Sheriff's Office just south of Jaycee Avenue near the railroad overpass just west of South Banker Street for an overturned ATV in a small pond near the roadway.
Divers conducted a search of the area around the recovered four-wheeler after it was removed from the water.  Divers did not locate any victims or further debris in the water.  Public safety personnel were at the scene for approximately 1 hour and 30 minutes.
This matter is still under investigation by the Effingham County Sheriff's Office.