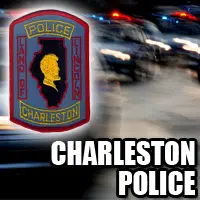 Charleston Police Department Press Release:  March 12, 2018
Offender: Lucas Miner, age 29, of Tuscola, IL
Incident Date: March 11, 2018 @ 3:30am
Charges:
Arrest Warrant for Probation Violation
Possession of Methamphetamine
Possession of Drug Equipment
Obstructing Justice
Narrative:
On Sunday morning, Charleston Officers made a traffic stop near 10th and Vince Ave.  The rear backseat passenger was identified as Lucas M. Miner who was already wanted for violation the terms of his Coles County Probation.  Miner was in possession of drug equipment and purported methamphetamine.  Miner lied about his name, giving the name of another subject who – unbeknownst to Miner – was also wanted at the time of the stop.  Miner was secured in the Coles County Jail.
All person arrested are considered innocent until proven guilty in court.