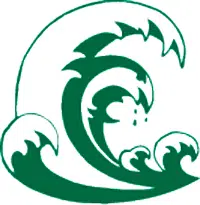 According to a post on the Mattoon Community Unit School District #2 facebook page, Mattoon High School and Mattoon Middle School students protested Wednesday in remembrance of the 17 students in Parkland, Florida who lost their lives.
Designated areas at both schools were provided for students to safely assemble. An estimated 138 MHS students participated in the protest at the high school and 16 MMS students participated in a protest at the middle school.
Mike Shaffer, assistant principal, MHS, reported that at 10 a.m. the students walked out of the main entrance of MHS and gathered in the north end zone of the football field and peacefully stood silent for 17 minutes. The students were supervised by MHS administration and staff. Students returned to class at approximately 10:17 a.m.

Jeremie Smith, principal, MMS, said the students walked out at 10 a.m. of the main entrance at MMS and stood at the flagpole outside the front entrance peacefully and silently for approximately 17 minutes.

The district recognizes students' right to peacefully protest and assemble.

No disciplinary action was taken regarding any students who protested, however if students left campus their families were notified. Eight students left MHS campus after the protest and their families were contacted.
Mattoon Community Unit School District #2