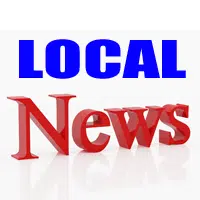 According to a press release from the Douglas County Sheriff's Department facebook page, three people arrested on Trafficking a Controlled Substance and Possession with Intent to Deliver 100-400 grams of Methamphetamine.
This arrest was contributed to the newly formed Douglas County Investigations Task Force. (DCITF) is a newly developed investigative unit staffed by full time Sheriff's deputies and subsidized by Officers from local police departments in Douglas County. The purpose of this Unit is to ensure full time investigation can be available for follow up on Crimes against persons, Crimes against property and some drug investigations. Currently both Newman P.D. and Tuscola P. D. are committed to this unit with other Agencies considering full time involvement. At this time only the Arcola Police Department has opted out. The Unit was launched on March 1, 2018.
The unit was authorized and supported by Sheriff Fred Galey.
On Friday, March 16th, 2018 the newly formed Douglas County Investigative Task Force (DCITF), Douglas County Sheriff's Office, Tuscola P.D., and Newman P.D., initiated a follow up investigation into an Aggravated fleeing and eluding incident which originally occurred in Arcola, Illinois on March 10, 2018.
The Arcola Police attempted to stop a motor vehicle for speeding recklessly through their town at a speed of approximately seventy five (75) miles per hour in a thirty (30) mph zone. The vehicle fled north on Interstate 57, where Douglas County Sheriff Deputies confirmed the vehicle to be driving recklessly at approximately ninety six (96) mph in the seventy (70) mph zone. The driver continued to flee despite being given both visual and audio indicators to stop. The pursuit continued north into Champaign County where it was terminated after the registration (license plate) was obtained and due to public safety.
Deputies identified the vehicle having registration belonging to a Hindsboro, Illinois resident. The investigation determined the pursued vehicle was a stolen vehicle and the license plates were also stolen.
The DCITF obtained information during the course the investigation that, Kayla Henry (W/F, Charleston) was identified as the suspect in the stolen vehicle pursuit. Henry was wanted on seven (7) outstanding arrest warrants.
On March 16, 2018 DCITF gathered intelligence which indicated Kayla Henry was currently in Ashmore, Illinois at the Hot Slots gaming facility, located at 311 St., Hwy. 16 Ashmore, IL., 61912.
The investigation revealed that Henry was in the company of Chelsie Hayes (W/F, of Oakland, Illinois) and ( Jacob R. Burns, W/M, of Paris, Illinois) It was determined Jacob R. Burns was wanted on a Parole warrant by the Illinois Department of Corrections.
The Douglas County Criminal Investigation Task Force (DCITF) coordinated with the Coles County Sheriff's Office. The Coles County Sheriff's Office agreed to assist the responding members of DCITF with the arrest of the suspects.
Henry, Burns and Hayes were subsequently located at the Hot Slots Gaming facility in Ashore, Illinois and arrested. Deputies located Henry and she was taken into custody on her felony warrants.
During the course of the arrest, deputies located a large quantity (6 ounces, approx. 170 grams) of "ICE" (Crystal Methamphetamine), drug paraphernalia and a set of scales. Burns, Henry and Hayes, were all charged in Coles County with Trafficking of a controlled substance and possession with intent to deliver methamphetamine 100 – 400 grams. In addition, Henry was arrested on seven (7) outstanding warrants and also charged with resisting arrest.
All parties were arrested and transported to the Coles County Jail. The methamphetamine was taken as evidence by the Coles County Sheriff's Office and charges will be filed in Coles County or by federal authorities. The vehicle used to transport the subjects and the methamphetamine was seized pending investigation. Henry also faces formal charges in Douglas County.
The Crystal Methamphetamine had a street value of approximately 17,000 dollars and was destine to be distributed in Douglas County, Edgar County and Coles County.