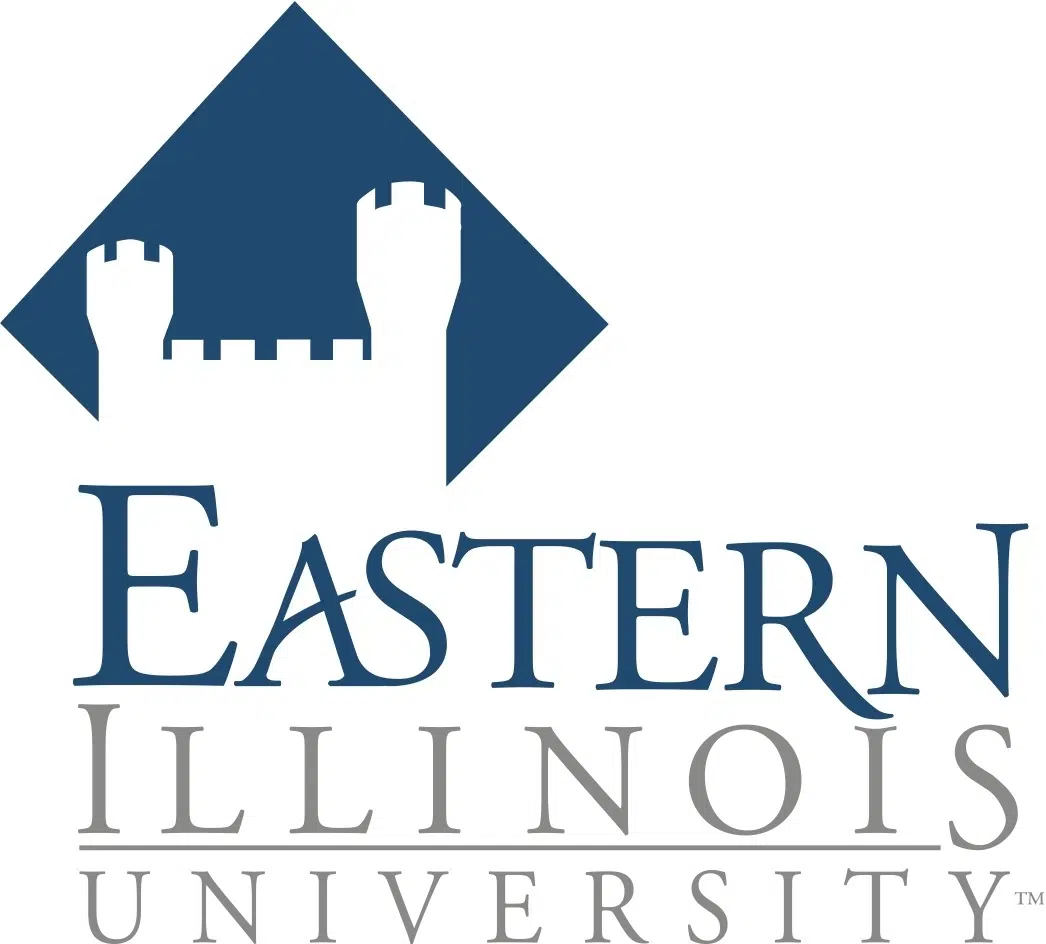 (Charleston, IL) – Eastern Illinois University's academic landscape is expanding and transforming, and university officials are excited about the future opportunities and growth the upcoming changes are intended to create.
In an on-campus town hall Monday, Provost and Vice President of Academic Affairs Dr. Jay Gatrell led a presentation for students, staff, faculty and administrators outlining plans to realign portions of the university's academic areas beginning in July 2018. The changes, Gatrell noted, were derived from the university's ongoing Vitalization Project, the work of a 2017-2018 review team, the recent Student Success Taskforce, and the specific feedback from campus stakeholders and leaders.
During the presentation, Gatrell explained the realignment is intended to sharpen the mission of each of EIU's colleges, outline strategic approaches to student success, better promote the university's existing high-quality programs, encourage additional innovation in the classroom, expand professional development, and create a robust foundation for ongoing new program development.
At the highest level, EIU's realignment outcomes will include:
The creation of a new College of Health and Human Services, which will be home to Communication Disorders and Sciences, Family and Community Services, Health Promotion, Kinesiology/Recreation Administration, and Military Science—as well as the Dietetics and RN to Bachelor of Science in Nursing programs.
The renaming the Lumpkin College of Business and Applied Sciences to the Lumpkin College of Business and Technology, which will include the School of Business, the School of Technology, and the Hospitality department.
The combining and renaming the College of Arts and Humanities and the College of Sciences to the College of Liberal Arts and Sciences, which will be composed of a new School of Communication and Journalism and a new School of Fine and Performing Arts (Music, Art and Design, and Theatre), along with the Biology, Chemistry, Economics, Geology/Geography, English, Foreign Language, History, Mathematics and Computer Science, Philosophy, Physics, Political Science, Psychology, and Sociology/Anthropology/Criminal Justice departments.
The renaming the College of Education and Professional Studies to the College of Education, which will include the School of Extended Learning (Bachelor of General Studies program, Lifelong Learning, and Non-Credit programming); the Office of Education and Student Services; and the Counseling and Student Development, Educational Leadership, Special Education, and the Teaching, Learning and Foundation departments.
An enhanced focus for Pine Honors College and the Office of Research & Sponsored Programs to work more closely with faculty to deepen EIU's commitment to high-impact practices primarily in research, but also in the areas of study abroad, internships and community engagement.
"These efforts are the result of nearly two years' worth of substantial faculty, staff, and student input and feedback about how best to serve evolving student and projected regional needs," Gatrell said. "As such, the strategic realignment will help EIU to better meet and exceed those collective needs and advance our overarching institutional objectives."
The realignment is intended to further refine EIU's existing campus priorities, enrich student support through EIU's signature learning experience, enhance EIU's competitiveness through new and improved programs, reinforce Eastern's position as Illinois' preeminent regional comprehensive institution, and ensure the university's ongoing viability through increased enrollments and revenue. Gatrell emphasized that by using existing resources the realignment seeks to be budget neutral, and that all staff positions or classifications will remain in place with only nominal revisions to position titles that will better reflect their roles in meeting institutional priorities.
Other directives unveiled Monday include national dean searches during the 2018-2019 and 2019-2020 academic years for the four new main colleges, as well as updates to the university's academic technology support services area, including creating a Center for Faculty Development and Innovation and repositioning EIU's web services team to the Office of Admissions' Enrollment Management area to enhance the university's digital marketing and outreach efforts.
Over the past two years, EIU—guided by Vitalization Project outcomes—has already created and enhanced a wide variety of programs, services and outreach to create planned, incremental enrollment growth at the undergraduate and graduate level alike. In recent years, EIU has launched a variety of new graduate and undergraduate programs—as well as expanded online program delivery. Over the next two years, university leaders anticipate EIU's program offerings will continue to grow and improve as a proactive response to changing student and community needs.
For more information about EIU, or to learn more about its existing programs and services, visit the university's website at www.eiu.edu, or call EIU's public information office at (217) 581-7400.