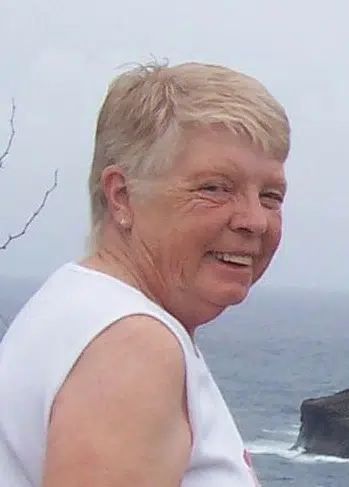 Sue Watson, 79, of Neoga, Illinois passed away at 6:25 A.M., Saturday, March 31, 2018, at her residence. She was born April 11, 1938, in Martinsville, Illinois, the daughter of Alonso Ross  "Buck " and Alice (Ripple) Rue. She was a member of the Mt. Zion Baptist Church, Neoga, and  was very active in the Church and Community. Sue married Richard M.  "Dick" Watson, March 7, 1956, in Casey, IL. Richard passed away April 21, 2004. Sue was a housewife, homemaker and she enjoyed her family and friends.
Sue leaves three sons, Richard E. Watson (Susan) and Steve Watson all of Neoga, IL, Michael Watson (Jill) of Alvin, TX; five brothers, Ron Rue (Sharon) of Murray, KY,  Ben Rue of Lawrenceville, IL,  John Rue (Nancy) of Peotone, IL, Dick Rue (Kathy) of Houston, TX and Jack Rue of Mattoon, IL; three sisters, Bonnie Baird (Don) of Martinsville, IL, Julie Briggs (Chuck) of Danville, IL and Melanie Evans (David) of Weatherford, TX; twelve grandchildren and six great grandchildren.
Sue was preceded in death by her parents; two sons, David and Jason Watson; one grandson, Thomas Watson; three brothers, Bob, Tony and Rodney; and one sister, Andrea.
Memorials may be made to the family in care of Michael Watson, 3713 Wilshire Dr., Alvin, TX  77511.
Funeral Services will be held at 10:00 A. M., Saturday, April 7, 2018, in the Swengel-O'Dell Funeral Home of Neoga, with Pastor, Fred Harner, of Mattoon, IL, officiating. Visitation for family and friends will he held from 4:00 P. M., to 7:00 P. M., Friday, April  6, 2018, at the funeral home. Burial will be in the Drummond Cemetery  Neoga, IL. With a dinner at the Mt. Zion Church to follow.  The Swengel-O'Dell Funeral Home of Neoga, IL is in charge of arrangements.
on line condolences may be expressed at www.swengel-odell.com