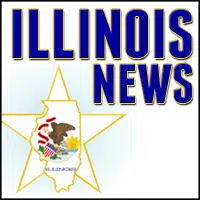 SPRINGFIELD — Illinois EPA's Office of Energy is working to help local municipalities reduce the cost of wastewater treatment. They're teaming up with the Smart Energy Design Assistance Center (SEDAC) and the Illinois Sustainable Technology Center (ISTC) to provide free energy usage assessments to publicly-owned wastewater treatment plants.
"The cost of wastewater treatment can be a significant burden for municipalities, especially when the infrastructure is aged or inappropriately sized for the community it serves, "said Illinois EPA Director Alec Messina. "This partnership will help them identify ways to improve their systems and realize cost savings for their communities."
To qualify for the assessment, a wastewater treatment facility must:
1) Be located in Illinois and owned by the State of Illinois or an Illinois unit of local
government;
2) Allow SEDAC and ISTC access to the treatment facility;
3) Be willing to share facility information with SEDAC, ISTC and Illinois EPA.; and
4) Share the final assessment report with the Illinois EPA.
The final assessment reports will breakdown recommendations for energy efficiency improvements at each facility.  This will include information such as upfront costs for equipment upgrades or retrofits, estimated time it will take for the upgrade costs to pay-off in energy savings, and the resulting energy and monetary savings that could result from upgrades and retrofits. Similar assessments would ordinarily cost municipalities between $6,000 – $12,000.
SEDAC will be providing outreach for the assessment program, focusing on wastewater industry groups that are in regular contact with municipalities and treatment plant operators. Interested municipalities will complete an online form, created and hosted by ISTC, to ensure the municipality is qualified before submitting treatment facility information for analysis. SEDAC or ISTC will visit qualified treatment facilities in the final step of the process before an assessment report is completed.
On March 31, 2017, Governor Rauner issued Executive Order 2017-03, transferring the Office of Energy and Recycling from the Department of Commerce and Economic Opportunity to the Illinois EPA. The programs administered by the Office of Energy and Recycling aim to reduce energy consumption, promote clean and renewable energy, and increase solid waste recycling.
Funding for the energy assessments will be provided by the U.S. Department of Energy's State Energy Program. More information on the State Energy Program is available at https://www.energy.gov/eere/wipo/state-energy-program.