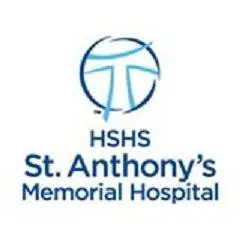 (EFFINGHAM, IL) – HSHS St. Anthony's Memorial Hospital is pleased to announce that the St. Hildegard von Bingen Schola and sister choir Le Petite Flamme will present their spring concert Sunday, May 6 at 5 p.m. in the hospital Chapel.
The St. Hildegard von Bingen Schola is a small choir of multitalented ladies, ages 11 to 18, whose mission is to spread the Gospel message of Christ singing the sacred music of the Church. at the mass and in concert. Their repertoire includes a Capella Latin motets and contemporary compositions.
Celebrating their fifth year of beautiful music together current Hildegard members are: McKenna Steineman, Carly Spraul, Makenna Grubb, Rachael Kemme, Olivia Spraul, Elizabeth Kabbes, Abby Dietzen, Madison Brummer, Grace Walker, Anna Zaccari, and Joanna Mitchell.
New to the Hildegard tradition is Le Petite Flamme, whose members are Shae Condor, Evie Sayne, and Susy Trupiano, will be in concert with them.
The St. Hildegard Schola, founded in the fall of 2013, is named after German Benedictine nun Hildegard of Bingen who is recognized as a Doctor of the Church for her scientific and artistic contributions to the academic studies of medicine and music.
Their director, Barbara Konrad is a professional musician of the piano, organ, harp, and voice who teaches music privately in her Konrad Piano Farms studio.  She is currently the Director of Music and Organist for Immaculate Conception in Mattoon.  In May 2016, Konrad received her Masters of Art in Catholic Liturgy from the Liturgical Institute in Mundelein.
For more information about the St. Hildegard von Bingen Schola concert, contact St. Anthony's Pastoral Care department at (217) 347-1225. HSHS St. Anthony's Memorial Hospital is part of the Southern Illinois Division of Hospital Sisters Health System, which also includes HSHS St. Elizabeth's Hospital in O'Fallon, HSHS St. Joseph's Hospital in Breese, HSHS Holy Family Hospital in Greenville, and HSHS St. Joseph's Hospital in Highland.