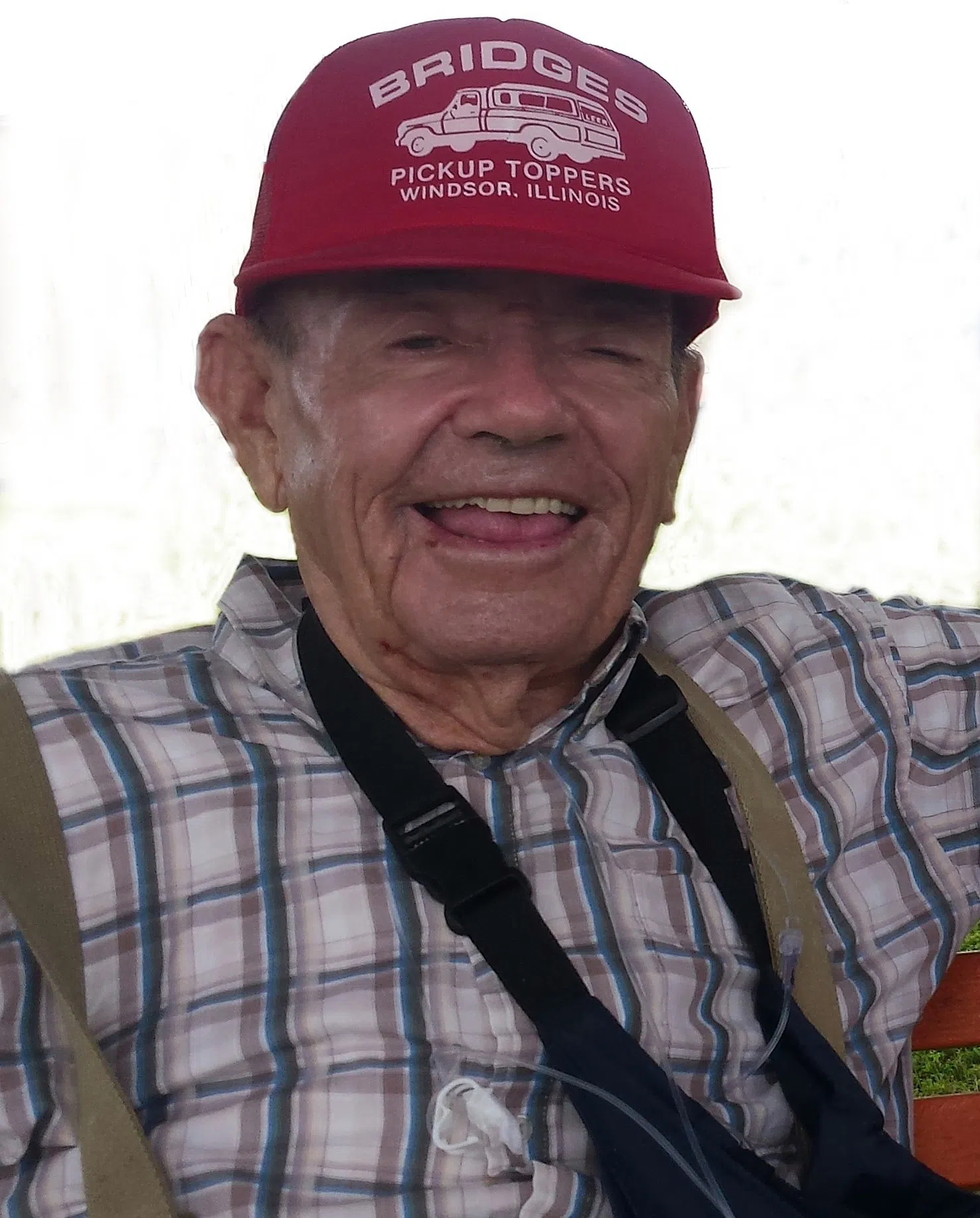 Warren G. "Doc" Ebbert of Wheeler, Illinois, passed away at 2:02 PM – Monday, May 21, 2018, at his home.
Funeral services will be held at 10:00 AM – Friday, May 25, 2018, at the Meyer Funeral Home in Newton, Illinois, with Pastor Paul Bauer officiating.  Burial will be in the Island Creek Cemetery in rural Montrose, Illinois.  Visitation will be held 5:00-7:00 PM – Thursday, May 24, 2018, at the funeral home.  In loving memory of Warren, memorials may be made to the Jasper County Cancer Fund PO Box 333 Newton, Illinois 62448.  The obituary can be viewed and condolences left at www.meyerfh.com.
Warren better know as "Doc" was born on August 23, 1921, near Gila, Illinois, the son of Ross and Mable (Wishard) Ebbert.  He married Betty Finn on April 8, 1950, in Newton, Illinois.
Warren was a lifelong dairy farmer.  He served on the Jasper County Board and in his youth he enjoyed playing softball.
Warren is survived by: Wife of 68 years – Betty Ebbert of Wheeler, Illinois, Sons – Steve (Brenda) Ebbert of Newton, Illinois; Terry (Beverly) Ebbert of Newton, Illinois; Scott (Pamela) Ebbert of Charleston, Illinois and Todd (Celia) Ebbert of Effingham, Illinois, Grandchildren – Chad Ebbert, Byron (Alix) Ebbert, Levi Ebbert, Austin Ebbert, Laine Ebbert and Haley Ebbert, Brothers – Dick Ebbert of Woodbury, Illinois and Horace Ebbert of Montrose, Illinois
Warren was preceded in death by his parents, grandson Nate Ebbert, sister Cora Belle Wise and two brothers Robert and Edwin Eiler Ebbert.