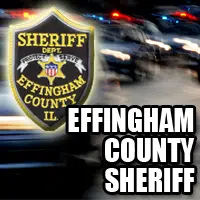 Effingham County Sheriff's Office
217/342-2101
News Release
June 8th, 2018
We received a report of a scam involving Community Development Block grants. An Effingham County citizen received a FaceBook instant message from one of his contacts telling him he should check out a link offering Community Development Grants. He knew and trusted the sender, so he clicked on the link, read the material, and applied for a grant. He was approved for a grant, but became suspicious when he started receiving text messages from the grant organization requesting he wire money out of the country to pay the taxes on the grant, because it was held up in Customs. When he checked with the FaceBook message sender he discovered that her FaceBook page had been compromised and she was not aware that the message had been sent.
The website where our caller was directed is a site anyone can go to and construct a form. When someone fills out and submits a form the original author of the form is contacted by email. This is how the people attempting the scam were able to obtain our victim's cell phone number. Even though our victim did not wire any money or provide financial transaction numbers, they still have some of his sensitive personal information from the form he completed. The phone number that showed up when our victim received the text messages goes to Googlephones when called and you can only leave a recorded message. These places are next to impossible for your local law enforcement to track and investigate, and the owners or authors usually reside outside of the United States.
If you find it hard to believe someone could fall for a financial scam like this, think again. If the circumstances are right and you feel you have been advised by a reliable source you could become a victim. This particular site was very well constructed and appeared legitimate. The people that are trying to dupe you out of your hard-earned money put a great amount of time and effort into their plans and they only need to actually fool a small percentage of the population to be profitable.
The best defense against these types of crimes is to be informed. A good source of information is www.identitytheft.gov. This site has a wealth of information designed to help you safeguard your information and finances. If you have experienced identity theft another excellent source of information is www.ftc.gov. This site is sponsored by the Federal Trade Commission.
Remember, the world we live in is constantly changing with new technology and the criminal element in our society will use every advantage they can find.
Stay informed, stay safe.