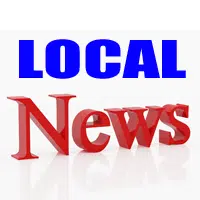 For Immediate Release
New Store – 11 for $10 – Signs on as the Next Tenant of the Cross County Mall
11 for $10, the fast-paced, online dollar store, plans to open a physical location in the Cross County Mall in Mattoon, IL. The opening date is set for early July 2018 and they are very excited to move in and bring even more traffic and business to the mall.
Layout plans are still being finalized, but the store will be in the previous Hallmark store location. Rural King Realty is very excited to announce 11 for $10's move to the mall, as this will bring even more attention to the mall and encourage locals to visit each day.
11 for $10 is owned and operated by Dollar Fanatic, LLC, who were best known for creating America's First & Only Exclusively Online dollar store. They started in a small town called Ridge Farm, Illinois and now plan to bring the savings to Mattoon, IL. Everything at 11 for $10 only costs a dollar, and they carry a wide variety of products, including office supplies, makeup, decor, clothing, and so much more. Buy ten items from their store, and you'll walk away with one for free – 11 items for $10.
The Melvin and Speer families founded Rural King in 1960 with the goal of helping customers with their farm and home needs. In the almost 60 years since it began, in Mattoon, Illinois, Rural King has grown to serve customers in 13 states and has opened over 110 stores. They acquired the Cross County Mall in November of 2017 and hope to revitalize the mall as a community destination.