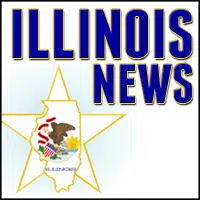 For Immediate Release – from the Governor's Office
CHICAGO (June 28, 2018) — Gov. Bruce Rauner today named retiring Illinois State Representative Robert W. Pritchard to the Northern Illinois University Board of Trustees. Pritchard is a long-time education advocate and a graduate of the University of Illinois at Urbana-Champaign, whose work in the General Assembly was focused on elementary, secondary and higher education.
"Bob is a very strong addition to the NIU Board," Rauner said. "He has a working knowledge of the challenges that face higher education and he is well equipped to advocate for the university, its students and the public-at-large on issues ranging from affordability to access."
Pritchard's appointment takes effect on July 1, 2018, the same day he retires from the Illinois House of Representatives where he served the 70th Legislative District for more than 15 years.
A recognized leader in education policy, Pritchard was a key contributor to the passage of the state's new K-12 school funding formula, which increased state levels of school funding and made distributions to school districts more equitable.
His work with the bicameral Higher Education Working Group focused on issues of outmigration and affordability in Illinois higher education and resulted in significant legislation this spring. Pritchard was instrumental in forming the bipartisan Legislative Education Caucus in 2005.
A self-employed farm owner, operator and manager, Pritchard is responsible for a DeKalb county farming operation that is in its sixth generation of family ownership. The corn and soybean operation has doubled in size under his leadership.
"I feel strongly that education beyond high school is an essential component in developing Illinois' workforce and making the state attractive to employers," Pritchard said. "NIU – in partnership with local community colleges – prepares students to achieve their dreams and be contributing members of our economy."
"It has been a pleasure to represent NIU and advocate for the interests of students, faculty, and all higher education institutions throughout my tenure in the House of Representatives. I look forward to continued service to the region and Illinois in my new role as a NIU trustee."
Pritchard's wife Mary is a lifelong educator who spent most of her career at Northern Illinois University as a teacher, administrator, and Interim Dean.