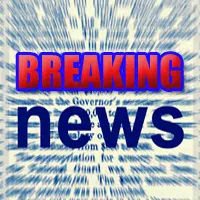 Travel Advisory Update from the Illinois State Police (Traffic update #1) as of 8:30am, Tuesday, August 21:
Traffic exiting on Route 45 from Interstate 57 will expect delays as they travel Northbound on Route 45.  Use caution when traveling through Tolono.  Route 45 via duct on the South end of Tolono has a clearance of 13 FT 9 Inches for our truck tractor semi-trailer traffic.
According to the Illinois State Police at 7:40am on Tuesday, August 21:
Troopers are on scene of a property damage crash on I-57 Northbound Milepost 222.  Both northbound lanes of travel are closed.  Traffic is being diverted onto U.S. Route 45 and can re-enter I-57 Northbound from Monticello Road.  Anticipate lane closures for several hours.
Please use alternate routes of travel.