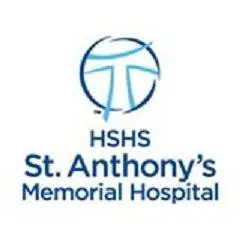 For Immediate Release
(EFFINGHAM, IL) – It's still not too late to get in shape this summer while enjoying our beautiful trail system. Join HSHS St. Anthony's Memorial Hospital at their next monthly "JustWalk™" Walk With a Doc walking program on Saturday, September 15 at 9 a.m. at the TREC Trail. Walkers should meet in the Effingham Performance Center parking lot. For those unable to walk on the trail, a doctor will be available to walk with walkers in the EPC parking lot.
Walkers will enjoy a refreshing and rejuvenating walk on the trail with St. Anthony's Chief Medical Officer Ryan Jennings, MD, and other health care professionals, who will provide support to the walkers and answer questions during the walk.  There will be a brief presentation by a physician prior to the walk.
This is a free program and pre-registration is not required. Walks will be held monthly, on the third Saturday of each month.  During the winter months (November through March) and when there is inclement weather, the walks will be held at the Workman Sports and Wellness Complex.  In the spring, summer and fall seasons (April through October), the walks will be held at outside locations.
For cases of inclement weather, please check the hospital's Facebook page at facebook.com/StAnthonysMemorialHospital or listen to local radio stations for notices about cancellation or changes in location.
"Walk With a Doc" was created by Dr. David Sabgir, a cardiologist who practices at Mount Carmel Health Systems in Columbus, OH and he has been walking every weekend since 2005. The expansion and support of the program is thanks to Anthem Blue Cross/Blue Shield.
For upcoming walk dates and location, visit the hospital's web site at stanthonyshospital.org/walk.  To learn more about the Walk With a Doc program, visit walkwithadoc.org.