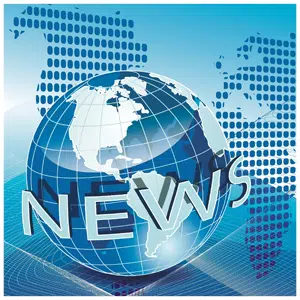 Outer Bands Of Hurricane Florence Reaches The Coast
(Myrtle Beach, SC)  —  The outer bands of Hurricane Florence are now brushing up against the Carolina coast.  The National Hurricane Center says the wind field of the Category 2 hurricane continues to grow in size as it approaches the coast.  Florence is expected to make landfall either overnight tonight or tomorrow, probably in North Carolina.  The eye of the hurricane is currently about 200 miles east-southeast of Wilmington, North Carolina and is moving northwestward, packing winds of 110-mile-an-hour.  A destructive storm surge will accompany the eye of the hurricane, and coastal flooding may persist through multiple high tides into the weekend.  Significant beach erosion is also likely.
Over a million people have been evacuated from North and South Carolina, and at least 800 flights along the East Coast have been canceled through Saturday.  Florence is expected to linger over the Carolinas, whipping the region with storm-force winds and soaking it with heavy rain over the weekend.
###
John Abrahamsen/acc     NC)
Copyright © 2018
TTWN Media Networks LLC

09-13-2018 05:20:13