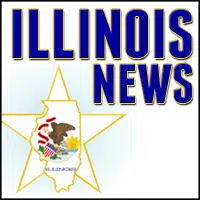 For Immediate Release
IDFPR Advances Online License Transformation for Real Estate
SPRINGFIELD – The majority of Real Estate Brokerage and related license types may now be applied for and renewed via the Illinois Department of Financial and Professional Regulation's (IDFPR) Online Services Portal. Beginning October 1, 2018, IDFPR will no longer accept paper applications for real estate licenses that have already been migrated online.
"We want to make it easier for our small businesses, licensed professionals and state employees to submit and process paperwork," said Gov. Rauner. "This advancement in online license transformation will help break down unnecessary hurdles hindering our economic growth."
Licenses impacted by this deadline include:
• Real Estate Broker
• Real Estate Managing Broker
• Real Estate Leasing Agents
• Real Estate Student Leasing Agents
• Real Estate Brokerage Branch Offices
• Real Estate Brokerage Corporations
• Real Estate Brokerage Limited Liability Firms
• Real Estate Pre-License Instructors
• Real Estate CE Instructors
Other transactions impacted by this deadline include:
• Sponsorship Terminations
o A Named Managing Broker terminating a Licensee
o A Licensee terminating their Sponsoring Broker (leaving brokerage)
• Sponsorship Transfers
o Licensee transferring to a new Sponsoring Broker (remaining in Active Status)
o Licensee adding a new Sponsoring Broker (if currently without Sponsorship)
• Online License History Certification for Licensees without Disciplinary History
All paper applications and payments postmarked before October 1st will be accepted and processed. Those postmarked on or after October 1st for the impacted licenses will be returned to the sender.
"The Department continues to transform paper applications online to enhance the user experience and improve operating efficiencies," said Bryan A. Schneider, IDFPR Secretary. "Making online license submission mandatory is another step towards modernizing the Department and reducing license processing times."
Over 73,000 Real Estate licensees can take advantage of IDFPR's online licensure services. For a complete list of professions now online, please visit www.idfpr.com/onlineresources.asp
For more information on IDFPR, please visit our website at www.idfpr.com. To stay current on the latest from IDFPR, also follow us on Twitter and Facebook.