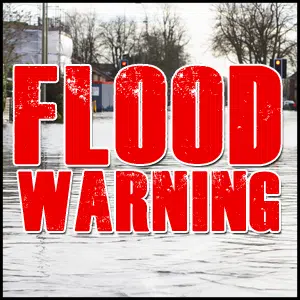 The National Weather Service in Indianapolis has issued a Flood Warning for portions of the following river in eastern Illinois and western Indiana…
Wabash River…
Lowland flooding will develop later this week along portions of the Wabash River in the Hutsonville and Palestine, Illinois areas.  River crests will be similar to levels seen earlier in September .  Locally heavy rains of 2 to 4 inches fell since Monday in portions of east central Illinois and west central Indiana north of Interstate 70.
Significant flooding is not expected. Flooding will affect a few local roads, low agricultural land and possibly river parks.
Precautionary/Preparedness Actions…
Motorists should never drive into flood water. Turn around and go another way. Keep children away from flooded areas. Recreational and agricultural interests should remain alert to changing river conditions.
For detailed flood information go to weather.gov/ind on the web and click on rivers and lakes.