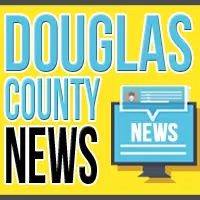 A man who allegedly hijacked a car with baby inside is being held in the Douglas County Jail.  Atwood Police say 21-year-old Seth Tindle was arrested yesterday on charges of aggravated vehicular hijacking, aggravated battery, possession of methamphetamine, aggravated driving under the influence, trespassing on railroad property and other traffic offenses.
According to a police report, officers were called at 10:42 a.m. to the 300 block of Oak Drive, where a woman said a man identified as Tindle approached her after she had just placed her 6-month-old baby in her vehicle and told her that someone was trying to harm him. He then allegedly got into her vehicle and drove away with the baby still in the back seat.
Authorities from the Arthur and Bement police departments and Douglas County Sheriff's Office immediately began looking for the vehicle. Atwood police then learned that one matching its description was on the side of the road near some railroad tracks at the intersection of county roads 100 E and 500 N.  Police found the baby unharmed in the vehicle and Tindle a short distance away.
Tindle had suspected methamphetamine and a syringe on his possession, and he hit an officer while being booked.