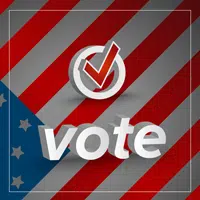 Coles County Clerk Sue Rennels reminds voters that Early Voting for the November 6, 2018 General Election is now available.
Any voter interested in voting early may cast their ballot at the County Clerk's office in the Coles County Courthouse or Mattoon City Clerk's office in Mattoon City Hall.
Early Voting offers an opportunity for any registered voter to cast their ballot prior to Election Day.  Early Voting is available Monday–Friday 8:30-4:30.  Early Voting continues thru Monday, November 5.  "However, any vote cast is final and may not be revoked and the voter will not be eligible to cast a vote on Election Day", stated Rennels.
Voters seeking more information about Early Voting or Vote By Mail may visit the County Clerk's website at here, or by calling 348-0523.