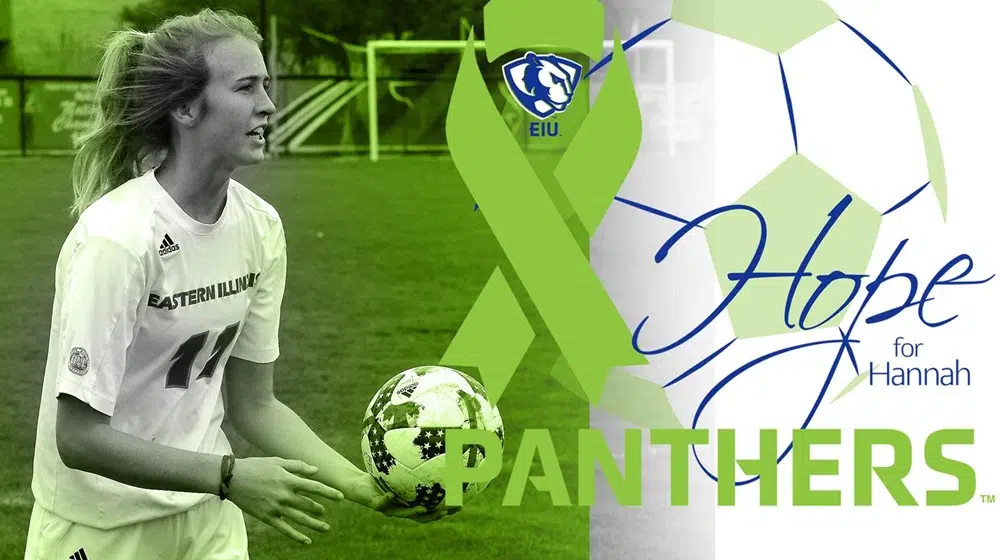 EIU women's soccer will play the Hope For Hannah soccer match on October 11th against Southeast Missouri.
The match will be played in honor of current EIU women's soccer player Hannah Heinz, who was diagnosed with cancer in the spring and continues to battle the disease.   Hope for Hannah t-shirts are available with proceeds going to St. Jude Children's Research Hospital, which has helped with Hannah's treatment.  The shirts are $15 for a short sleeve and $18 for a long sleeve and can be purchased by calling the EIU women's soccer coach Plantt 217-929-1977 or email at jeplant@eiu.edu
Shirt orders must be placed by Wednesday (10/3) so shirts may be ordered and delivered for the match.  You can find more details, here, on the EIU website.