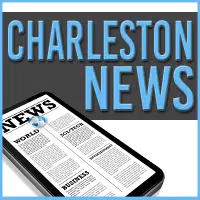 Governor Bruce Rauner today announced nearly $1.6 million dollars has been awarded for recreational trail development projects in 11 Illinois communities, helping them meet the growing demand for improved trails and outdoor recreation facilities.
Funding for the grants is supported by the federal government's Recreational Trails Program (RTP), which provides up to 80 percent reimbursement to local grant recipients for the cost of the trail projects.  Grant recipients provide the balance of the funding for the projects.
The RTP grant program in Illinois is administered by the Illinois Department of Natural Resources (IDNR) in cooperation with the Illinois Department of Transportation (IDOT).
The City of Charleston will receive $76,100 for trailhead improvements related to the existing 12-mile Lincoln Prairie Grass Trail.  This includes the development of new concrete parking with an accessible parking area at Country Club Road, new concrete parking with accessible parking at Decker Springs Road, and new concrete parking with accessible space at the TGM elevator entrance.
Application forms  for the next round of grants are available by contacting the IDNR Division of Grant Administration, One Natural Resources Way, Springfield, IL 62702-1271, or by calling 217-782-7481, TDD 217-782-9175, Ameritech Relay 800-526-0844, or on the IDNR website at www.dnr.illinois.gov. The annual deadline to submit an RTP application is March 1.