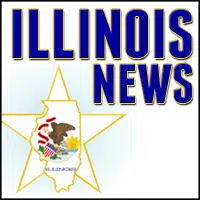 For  Immediate Release
"Families First Adventures" series premieres October 21 at The People's House
SPRINGFIELD – The Illinois Governor's Mansion Association has announced the upcoming schedule for their complimentary "Families First Adventures" series on the third Sunday of each month from October through January. Art of Illinois family tours are designed for families with children ages 3-12 to encourage children and adults to enjoy art exhibitions together at the Governor's Mansion located at 410 E. Jackson Street.
The upcoming schedule is as follows:
October 21 – "The Nature of Art"
November 18 – "Listening to Visual Art"
December 16 – "Sculpture Safari"
January 20 – "Art Investigation"
Reservations are required and can be made by calling (217) 782-6450. No large bags will be allowed on the Mansion grounds. Photography of the exhibits will not be permitted.
"We are excited to offer this opportunity for families to experience these unique art exhibits together," said First Lady Diana Rauner, Chair of the Illinois Governor's Mansion Association, a not-for-profit organization. "Each month will showcase a different theme and exhibits, making this a fun family-friendly outing children can enjoy all season long."
Then Art of Illinois exhibit features more than 100 works of fine and decorative art as well as industrial arts dating back 750 years. Pieces in the collection are on loan from museums and organizations across Illinois, including the Chicago History Museum, the Illinois State Museum's Legacy Collection, and the Peoria Riverfront Museum, among others.
Art of Illinois was made possible by the support of private individuals, corporations and foundations, including grants from the Illinois Arts Council Agency & the Terra Foundation for American Art as part of its Art Design Chicago initiative.