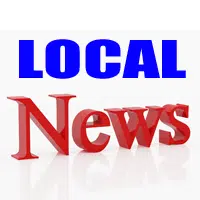 For Immediate Release
CUB Invites Charleston, Mattoon to Discuss Affordable, Clean Energy
The consumer watchdog group Citizens Utility Board (CUB), Coles County Progressives, the Prairie River Network and Faith in Place will host a discussion to gather opinions from Charleston and Mattoon residents on how Illinois can take advantage of historic opportunities to make clean energy affordable and accessible to everyone across the state. Participants will be asked to provide feedback on the needs of their communities as they relate to jobs, environmental justice and energy efficiency.
CUB's Environmental Outreach Coordinator Scott Allen, along with representatives from Prairie Rivers Network and Faith in Place, will facilitate this community conversation, titled "How Illinois Can Win a Clean, Equitable Energy Future." Renewable energy experts from Eastern Illinois University and Lake Land College as well as solar energy installers will also participate in a panel discussion to answer audience questions. The event is:
               6 p.m.-8 p.m., Monday, Oct. 22 (reception begins at 5:30 p.m.)
Sarah Bush Lincoln Health Center-in the Education Center
1000 Health Center Dr.
Mattoon, IL 61938
"With passage of the Future Energy Jobs Act, Illinois has taken great strides toward a clean, affordable energy future, and we want everyone to be part of the discussion on how we build off that momentum," Allen said. "It's key that people from every corner of Illinois come together to talk about the economic advantages of affordable, clean energy and how we achieve that for everyone."
At discussions across the state, CUB hopes to gather helpful information to push for future clean energy legislation that benefits consumer pocketbooks. The group hopes to spark spirited conversation on four key topics:
Ensuring equitable clean energy benefits across Illinois.
Moving Illinois to 100 percent clean energy by 2050.
Cutting carbon pollution from the state's power sector by 2030.
Electrifying the transportation sector.
CUB is part of the Illinois Clean Jobs Coalition, which championed the Future Energy Jobs Act (FEJA), historic, bipartisan legislation that was signed into law in 2016 and has made Illinois a national leader in working for a more affordable and cleaner power grid.
CUB fought for the bill because it requires Illinois' biggest electric utilities to cut energy waste, which will help lower power bills. The law also promotes renewable energy, like wind and solar, which can help improve reliability and lower electricity costs for everyone. Those efficiency and renewable energy improvements are creating jobs in Illinois. The statewide discussions will help determine the next steps to build off the success of FEJA.
CUB is Illinois' leading nonprofit utility watchdog. Created by the Illinois Legislature, CUB opened its doors in 1984 to represent the interests of residential and small-business utility customers. Since then, it has saved consumers more than $20 billion by helping to block rate hikes and secure refunds. For more information, call CUB's Consumer Hotline at 1-800-669-5556, or visit its award-winning website, www.CitizensUtilityBoard.org.