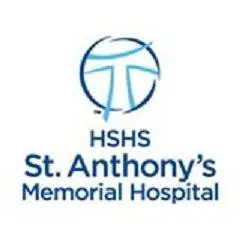 (EFFINGHAM, IL) – HSHS St. Anthony's Memorial Hospital is encouraging everyone to commit or recommit to healthy, smoke-free lives by participating in the American Cancer Society's 43rd Great American Smokeout® event on November 15, 2018.
Cigarette smoking is the leading cause of cancer death in the United States, accounting for 29 percent of all cancer deaths. In fact, smoking cigarettes kills more Americans than alcohol, car accidents, HIV, guns, and illegal drugs combined. Smoking not only causes cancer. It damages nearly every organ in the body, including the lungs, heart, blood vessels, reproductive organs, mouth, skin, eyes, and bones.
Addiction to nicotine in cigarettes is one of the strongest and most deadly addictions one can have. While cigarette smoking rates have dropped (from 42 percent in 1965 to 15.5 percent in 2016), about 37.8 million Americans smoke cigarettes. Each year, approximately 20 million American smokers try to quit, representing more than half of the 37.8 million smokers in the U.S. Only about 1.4 million (7 percent) succeed. An even greater percentage of smokers (68 percent) report being interested in quitting.
Quitting is hard. It takes commitment and starts with a plan, often takes more than one quit attempt, and requires a lot of support. Getting help through counseling and/or prescription medications can double or triple your chances of quitting successfully.
Smoking Cessation Program
For those who are interested in quitting but don't know how, HSHS St. Anthony's Memorial Hospital will be offering a Smoking Cessation Class in January.  It will be held on Tuesdays from 5:30 to 6:30 p.m. in St. Anthony's Auditorium, starting January 8, 2019 for four consecutive weeks (January 8, 15, 22 and 29).  Pre-registration is required, there is a $20 registration fee for the program, which will be refunded upon completion of the program. Scholarships are available for those who cannot afford the registration fee. For more information regarding this program, contact HSHS St. Anthony's Community Programs at (217) 347-1529, or visit St. Anthony's web site at stanthonyshospital.org.
The hospital partners with the American Cancer Society by offering the Freshstart® program. The American Cancer Society also offers assistance 24 hours a day, 7 days a week, to provide support as people make their plan to quit. More information is available at cancer.org/smokeout or by calling 1-800-227-2345.
"St. Anthony's wants to help the people in our community to be healthy and happy," said Lisa Hoelscher, community benefit specialist. "During this year's Great American Smokeout event, we hope everyone will join us – and encourage their friends, family and colleagues to join us – in committing or recommitting to year-around, smoke-free lives."
For more information about HSHS St. Anthony's Memorial Hospital, visit the hospital's web site at stanthonyshospital.org.  HSHS St. Anthony's Memorial Hospital is part of the Southern Illinois Division of Hospital Sisters Health System, which also includes HSHS St. Elizabeth's Hospital in O'Fallon, HSHS St. Joseph's Hospital in Breese, HSHS Holy Family Hospital in Greenville, and HSHS St. Joseph's Hospital in Highland.