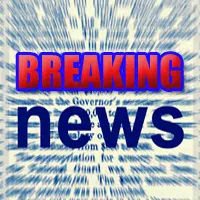 Updated:  Officials Blame Faulty Equipment For Active Shooter Scare At NC High School
(Hampstead, NC)  —  Officials in North Carolina say faulty equipment may be to blame for reports of an active shooter at a high school north of Wilmington.  Pender County School Commissioner George Brown said a piece of equipment has been malfunctioning at Topsail High School this week and it makes a sound like gunfire.  In a morning tweet, Brown added authorities are taking all precautions to ensure the safety of students and staff.  Captain James Rowell with the Pender County Sheriff's Office says it's still an active scene.  No injuries have been reported.
###
Bill Meers/jm
Copyright © 2018
TTWN Media Networks LLC

11-09-2018 06:50:07
Shooting Reported At High School In North Carolina
(Hampstead, NC)  —  An active shooter situation is being reported this morning at a school in North Carolina.  Law enforcement is on the scene at Topsail High School in Hampstead.  There are very few details at this point but there have been no immediate reports of injuries.
###
Alisha Coote /jm
Copyright © 2018
TTWN Media Networks LLC

11-09-2018 05:47:06