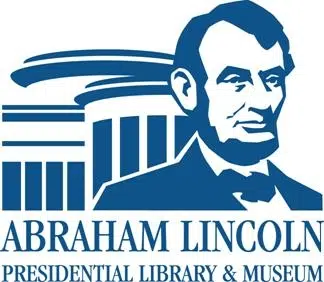 For Immediate Release
Lincoln Presidential Library displays Gettysburg Address for anniversary of Lincoln's great speech
SPRINGFIELD – To celebrate the anniversary of Lincoln's most famous speech, the Abraham Lincoln Presidential Library and Museum will display its handwritten copy of the Gettysburg Address through Nov. 25.
The document – one of just five surviving copies written by Lincoln – stays in a climate-controlled vault most of the time to protect it from light and humidity. The display in the museum's Treasures Gallery offers visitors a rare chance to see the paper where Lincoln wrote "Four score and seven years ago …"
"On Nov. 19, 1863, President Lincoln eloquently expressed what the Civil War was really about and, therefore, what America is about – 'government of the people, by the people, for the people,'" said Alan Lowe, executive director of the Abraham Lincoln Presidential Library and Museum. "A handwritten copy of that speech is a physical link to that key moment in history. We're proud to offer everyone a chance to see it for themselves."
The presidential library is also offering a new way to engage children in learning about the address and its importance. The website now provides the address in a puzzle form. Teachers or parents can download it, print out its 272 words and then challenge students to put the scrambled words back in the correct order.
Teams have been taking the puzzle challenge at the presidential library for several years. Preparing for it requires students to learn the address thoroughly and gives teachers an opportunity to discuss its impact on American history.
Download the puzzle and education aids at bit.ly/gettysburgpuzzle (PDF).
Lincoln delivered the speech at the dedication of a cemetery for soldiers killed in the Battle of Gettysburg.
He said the fallen soldiers had already consecrated the site "far above our poor power to add or detract." It was now the duty of the living, he said, to seek "a new birth of freedom."
After the speech, Lincoln wrote out several copies. One was given to a group that sold it to raise money for the benefit of wounded soldiers. Four score years later, it was for sale again and Illinois schoolchildren donated pennies and nickels so the state could buy the document. That copy of the address is the one now housed at the presidential library.
On Sunday, Nov. 18, historic interpreter Paul Golladay will portray a Civil War soldier, telling museum visitors about life in the Union army and what the Battle of Gettysburg was all about.
The Abraham Lincoln Presidential Library and Museum is dedicated to telling the story of America's 16th president through old-fashioned scholarship and modern technology. It also serves as the state historical library.
The library holds an unparalleled collection of Lincoln material, as well as some 12 million items pertaining to other aspects of Illinois history. Meanwhile, the museum uses traditional exhibits, eye-catching special effects and innovative story-telling techniques to educate visitors.
Learn more by following us on Facebook, Twitter and Instagram.