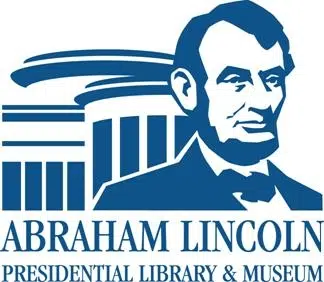 For Immediate Release
Donation ensures all fifth-graders in Springfield public schools will visit Lincoln Presidential Library
SPRINGFIELD – Every fifth-grader in Springfield public schools will get to visit the Abraham Lincoln Presidential Library and Museum, thanks to a donor's generosity. The first classes began arriving Thursday.
The donation by Frank Vala, Founder / Valco Awards and More Inc., will cover the transportation costs of bringing approximately 1,000 students to the museum. It will also pay for their lunches. The students will visit between now and the end of February, when the museum does not charge admission for school groups.
"My family has supported the library and museum since its inception," Vala said "It is very important for future generations to come and learn lessons about 19th-century America told with 21st-century technology, and taking field trips to the Abraham Lincoln Presidential Library and Museum is a great way to learn those lessons."
Alan Lowe, executive director of the Abraham Lincoln Presidential Library and Museum, thanked Mr. Vala for his donation.
"What a wonderful example of investing in the future. It certainly fits with President Lincoln's love of learning," Lowe said. "We would like to see even more students visit from all over the state. Maybe Mr. Vala's example will inspire leaders in other communities."
A visit to the museum fits perfectly with the fifth-grade standards in history. For instance, students must learn to explain the causes and effects of events in U.S. history, and a large section of the museum explores what led up to the Emancipation Proclamation, the debates for and against it, and what happened afterward.
Vala's donation was coordinated by the Abraham Lincoln Presidential Library Foundation, which raises money to support the presidential library's mission.
"The Foundation treasures its longstanding relationship with Mr. Vala and is so pleased to continue working with him and Valco Awards and More Inc.," said Foundation CEO Carla Knorowski. "A visit to the museum broadens students' knowledge of the 16th president, enhancing what they learn in the classroom. The Foundation works continually to raise grants like this, and we hope that Mr. Vala's generosity will lead to more donations to assist students in other grades and other cities."
For information on donating to the Foundation, visit www.ALPLM.org.
The Abraham Lincoln Presidential Library and Museum is dedicated to telling the story of America's 16th president through old-fashioned scholarship and modern technology. It also serves as the state historical library.
The library holds an unparalleled collection of Lincoln material, as well as some 12 million items pertaining to other aspects of Illinois history. The Museum uses exhibits, eye-catching special effects and innovative story-telling to educate and inspire visitors from around the world.
Learn more by following us on Facebook, Twitter and Instagram.