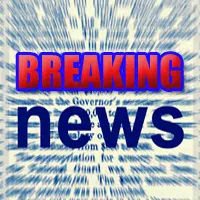 Police are active on scene on I-74 between Downs and Bloomington.  According to preliminary reports from officers, the school bus collided head on with a Semi around 8:30 P.M. Wednesday evening.
Traffic is being redirected off Westbound lanes on I-74 at the Downs Exit to US 150.   The bus was carrying the Normal Community West High School JV Girls' Basketball Team. Parents advised to go to Normal West High School and not the scene.
(WCIA)
UPDATE:
State police say Charles Crabtree, of Normal, has died. He was on the bus. They also say the semi truck driver, a man from Iowa, died as well. His name has not yet been released. It is reported that several people are in the hospital and that all students who were transported are in stable condition. State police say eight students were on the bus at the time of the crash. Traffic is being detoured off of the westbound lane of I-74 at the Downs exit to US 150.
The crash occurred at approximately 8:32 P.M.