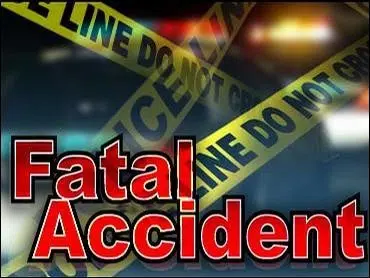 Update: Authorities have released the name of the semi-truck driver killed in the head-on crash last night.   34-year-old Ryan E. Hute, of Delmar, Iowa, died at OSF St. Francis Medical Center after being airlifted him from the crash scene.  72-year-old Charlie Crabtree, a Normal Community West volunteer, also died in the crash.  State police say the semi-truck was traveling in the wrong direction when it hit the school bus. 11 students were on board and all of them had non-life threatening injuries. All of them went to hospitals for treatment.  The bus driver remains in critical condition, while the coach is in fair condition.
Update:  A semi heading the wrong way collided head-on with a school bus carrying members of the Normal West girls' freshman basketball team, killing the truck driver and an adult on the bus.  Illinois State Police said eight girls on the bus were injured in the head-on crash shortly after 8:30 last night near Downs.  The girls had what were described as non-life threatening injuries and were taken from the scene by ambulance.  72-year-old Charles Crabtree of Normal was the bus passenger who died. He was a volunteer with Normal West.  The school is open as usual today, with counselors on hand.
2 Dead In IL School Bus Crash
(Bloomington, IL)  —  Two people are dead after a semi truck crashed into a school bus in Illinois.  Police in Bloomington say the semi was driving the wrong way on the interstate when it crashed into a school bus carrying a girls basketball team last night.  A police spokesman said two people were killed but offered no further information.  At least eleven people were on the bus and the students were taken to several hospitals.  A spokeswoman from the school district said the Normal West High School junior varsity girls basketball team was on the bus, traveling back from a game.  The school district said on Facebook that parents should come to the school and that staff will be on hand to lend support.
###
John Abrahamsen/acc
Copyright © 2018
TTWN Media Networks LLC
12-06-2018 01:38:08