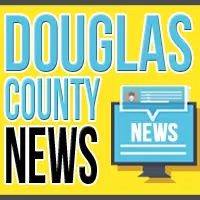 For Immediate Release
Douglas County Farm Bureau Foundation Scholarships Available
Up to $2,000 in scholarships are available to assist students pursuing a college degree in Agriculture. Interested students may apply each year for consideration. Applicants can receive up to one award per year of school; however, the applicant must re-apply every year.
Applications are now being accepted at the Douglas County Farm Bureau for consideration and are due by Friday, February 22, 2019. Applications are available at the Douglas County Farm Bureau office or on their website, www.douglascfb.com under the Foundation tab.
Successful applicants will meet the following requirements:
• Enrolled in an Agriculture related field of study.
• Completed one semester of college course work.
• Submit a copy of college transcript
• Submit a letter of application telling about yourself (500 word maximum)
• Parent or applicant must be a member of the Douglas County Farm Bureau
For more information about Douglas County Farm Bureau Foundation Scholarships, contact the Douglas County Farm Bureau office at 217-253-4442 or at douglasmgr@douglascfb.com.