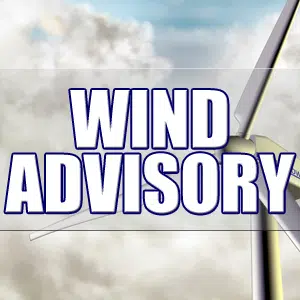 From the National Weather Service:
National Weather Service Lincoln IL 603 AM CST Tue Jan 8 2019:  Urgent Weather Message
WIND ADVISORY REMAINS IN EFFECT FROM 10 AM THIS MORNING TO 9 PM CST THIS EVENING for these counties:
Knox-Stark-Peoria-Marshall-Woodford-Fulton-Tazewell-McLean- Schuyler-Mason-Logan-De Witt-Piatt-Champaign-Vermilion-Cass- Menard-Scott-Morgan-Sangamon-Christian-Macon-Moultrie-Douglas- Coles-Edgar-Shelby-Cumberland-Clark- Including the cities of Galesburg, Toulon, Peoria, Lacon, Eureka, Canton, Pekin, Bloomington, Normal, Rushville, Havana, Lincoln, Clinton, Monticello, Champaign, Urbana, Danville, Beardstown, Petersburg, Winchester, Jacksonville, Springfield, Taylorville, Decatur, Sullivan, Tuscola, Charleston, Mattoon, Paris, Shelbyville, Greenup, and Marshall
VERY WINDY ACROSS CENTRAL AND SOUTHEAST ILLINOIS TODAY…
* TIMING…Winds will increase markedly by late morning, then will remain very strong and gusty through early this evening.
* WINDS…Northwest winds will increase to 25 to 30 mph, with gusts of 40 to 45 mph at times.
* IMPACTS…Travel may become difficult, particularly on north south oriented roadways such as I-55, I-155, and I-57. Unsecured objects will be blown about. Minor damage to tree limbs is likely.
*PRECAUTIONARY/PREPAREDNESS ACTIONS… A Wind Advisory means that winds of 35 mph are expected. Winds this strong can make driving difficult, especially for high profile vehicles. Use extra caution. && $$