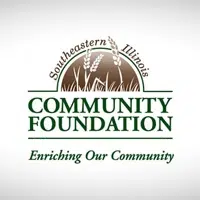 For Immediate Release
Community Foundation scholarship applications open to Mattoon High School seniors and alumni
(EFFINGHAM, Illinois – January 3, 2019) Scholarship applications are now available through Southeastern Illinois Community Foundation. In 2019, the Community Foundation will award more than $250,000 in scholarships to students. The scholarship application is available online at www.enrichingourcommunity.org/Scholarships and the deadline to apply is 11:59 p.m. on Thursday, February 14.
The Community Foundation has revised its scholarship application format to a simpler process. "In the past, students provided the same demographic information on several applications," explains Audra Clodfelter, Communication/Scholarship Administrator at Southeastern Illinois Community Foundation. "Most of the work was redundant and tedious for students. The new process involves one form to collect the universal information we need and a shortened application for the unique scholarships we have available. This process should ensure that we receive more completed applications to award more scholarships each year."
Clodfelter also noted that many of the scholarships offered by the Community Foundation are not limited to high school seniors. "Many of our scholarships are open to current college students, including graduate students, and adults who are returning to college after several years in the work force."
Applicants must complete the Free Application for Federal Student Aid (FAFSA) in order to complete the Community Foundation's scholarship application. A FAFSA must be completed online at www.fafsa.gov. Other requirements include a high school transcript, ACT or SAT scores, college financial aid information and a college transcript (if applicable).
The following scholarships are available in Mattoon: Arland D. Williams, Jr. Scholarship,  Lebovitz Lively Arts Scholarship and Mattoon High School Alumni Scholarship.
For more information, contact Audra Clodfelter at 217.342.4988 or audra@enrichingourcommunity.org.